Tale of Tales (Il Racconto dei Racconti)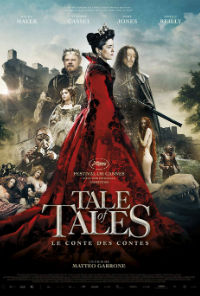 Once upon a time there were three neighboring kingdoms each with a magnificent castle, from which ruled kings and queens, princes and princesses. One king was a fornicating libertine, another captivated by a strange animal, while one of the queens was obsessed by her wish for a child. Sorcerers and fairies, fearsome monsters, ogres and old washerwomen, acrobats and courtesans are the protagonists of this loose interpretation of the celebrated tales of Giambattista Basile.
Cast:
Salma Hayek
Vincent Cassel
Toby Jones
John C. Reilly
Director: Matteo Garrone
Writer: Giambattista Basile, Edoardo Albinati
Runtime: 125 min
Genre: Fantasy, Horror, Romance
Rating: 12
Language: English
Production Year: 2015
A Blast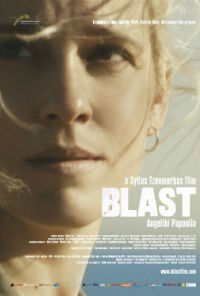 Running away on the highway, Maria is alone in her roaring SUV. Behind her, fire and a case full of money. In front of her, the hopeless vastness of the motorway. Only a day before she was a caring mother, a loving wife, a responsible daughter. Today she has gone rogue.
Cast:
Angeliki Papoulia
Vassilis Doganis
Maria Filini
Themis Bazaka
Director: Syllas Tzoumerkas
Writer: Youla Boudali, Syllas Tzoumerkas
Runtime: 83 min
Genre: Drama, Thriller
Rating: 12
Language: Greek, English
Production Year: 2014