Blade Runner 2049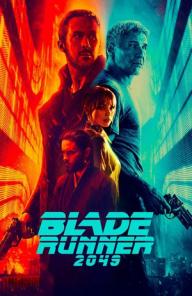 Thirty years after the events of the first film, a new blade runner, LAPD Officer K, unearths a long-buried secret that has the potential to plunge what's left of society into chaos. K's discovery leads him on a quest to find Rick Deckard, a former LAPD blade runner who has been missing for 30 years.
Cast:
Ryan Gosling (Officer K)
Harrison Ford (Rick Deckard)
Jared Leto (Niander Wallace)
Ana de Armas (Joi)
Director: Denis Villeneuve
Writer: Hampton Fancher, Michael Green
Runtime: 163 min
Genre: Science Fiction
Rating: 15
Language: English
Production Year: 2017
Blade Runner 2049 Trailer
The LEGO Ninjago Movie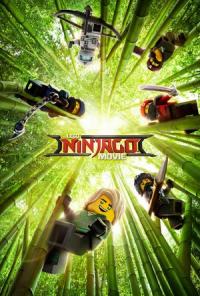 Six young ninjas are tasked with defending their island home of Ninjago. By night, they're gifted warriors using their skill and awesome fleet of vehicles to fight villains and monsters. By day, they're ordinary teens struggling against their greatest enemy….high school.
Cast:
Dave Franco (Lloyd (voice))
Justin Theroux (Garmadon (voice))
Fred Armisen (Cole (voice))
Abbi Jacobson (Nya (voice))
Director: Charlie Bean, Paul Fisher, Bob Logan
Writer: Kevin Chesley, Dan Hageman, Kevin Hageman
Runtime: 101 min
Genre: Action, Animation, Comedy
Rating: Κ
Language: English / Greek
Production Year: 2017
The LEGO Ninjago Movie Trailer
Renegades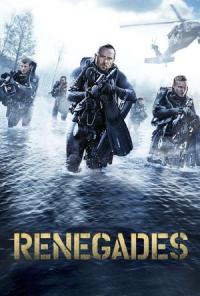 A team of Navy SEALs discover an underwater treasure in a Bosnian lake.
Cast:
J.K. Simmons
Sullivan Stapleton
Diarmaid Murtagh
Sylvia Hoeks
Director: Steven Quale
Runtime: 105 min
Genre: Thriller, Action
Rating: 12
Language: English
Production Year: 2017
My Little Pony: The Movie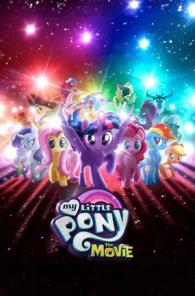 A new dark force threatens Ponyville, and the Mane 6 – Twilight Sparkle, Applejack, Rainbow Dash, Pinkie Pie, Fluttershy and Rarity – embark on an unforgettable journey beyond Equestria where they meet new friends and exciting challenges on a quest to use the magic of friendship and save their home.
Cast:
Emily Blunt (Tempest Shadow (voice))
Tara Strong (Twilight Sparkle (voice))
Kristin Chenoweth (Princess Skystar (voice))
Zoe Saldana (Captain Celaeno (voice))
Director: Jayson Thiessen
Runtime: 99 min
Genre: Adventure, Animation, Family, Fantasy
Rating: Κ
Language: Greek
Production Year: 2017
My Little Pony: The Movie Trailer