Ted 2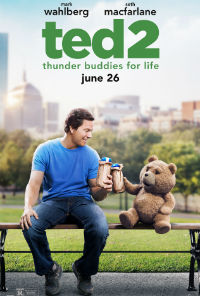 John Bennett has been divorced from Lori Collins for six months. Meanwhile, Ted marries his girlfriend, Tami-Lynn, but they fight constantly. Ted and Tami-Lynn decide to have a child to attempt to preserve their relationship. Since Ted is incapable of reproductive functions, he goes to John for help. At the same time, Ted is trying to encourage John to start dating again.
Cast:
Mark Wahlberg
Seth MacFarlane
Amanda Seyfried
Giovanni Ribisi
Director: Seth MacFarlane
Writer: Seth MacFarlane, Alec Sulkin
Runtime: 115 min
Genre: Comedy
Rating: 15
Language: English
Production Year: 2015
Magic Mike XXL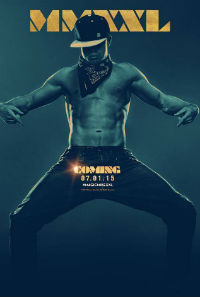 Three years after Mike bowed out of the stripper life at the top of his game, he and the remaining Kings of Tampa hit the road to Myrtle Beach to put on one last blow-out performance.
Cast:
Channing Tatum
Joe Manganiello
Matt Bomer
Adam Rodriguez
Director: Gregory Jacobs
Writer: Reid Carolin
Runtime: 115 min
Genre: Comedy, Drama, Music
Rating: 18
Language: English
Production Year: 2015
Dark Places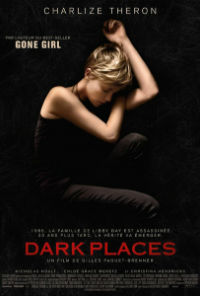 Libby Day was only seven years old when her family was brutally murdered in their rural Kansas farmhouse. Twenty-five years later, she agrees to revisit the crime and uncovers the wrenching truths that led up to that tragic night.
Cast:
Charlize Theron
Chloë Grace Moretz
Nicholas Hoult
Christina Hendricks
Director: Gilles Paquet-Brenner
Writer: Gillian Flynn, Gilles Paquet-Brenner
Runtime: 113 min
Genre: Drama, Mystery, Thriller
Rating: 15
Language: English
Production Year: 2015