Furious 7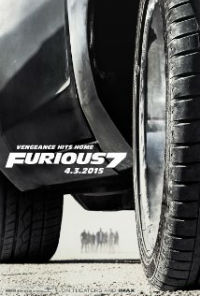 Dominic Torretto and his crew thought they left the criminal mercenary life behind. They defeated an international terrorist named Owen Shaw and went their seperate ways. But now, Shaw's brother, Deckard Shaw is out killing the crew one by one for revenge. Worse, a Somalian terrorist called Jakarde, and a shady government official called "Mr. Nobody" are both competing to steal a computer terrorism program called God's Eye, that can turn any technological device into a weapon. Torretto must reconvene with his team to stop Shaw and retrieve the God's Eye program while caught in a power struggle between terrorist and the United States government.
Cast:
Vin Diesel
Paul Walker
Dwayne Johnson
Jason Statham
Director: James Wan
Writer: Chris Morgan, Gary Scott Thompson
Runtime: 137 min
Genre: Action, Crime, Thriller
Rating: 15
Language: English
Production Year: 2015
Annie (Eng/Gr)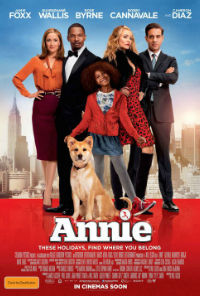 Annie is a young, happy foster kid who's also tough enough to make her way on the streets of New York in 2014. Originally left by her parents as a baby with the promise that they'd be back for her someday, it's been a hard knock life ever since with her mean foster mom Miss Hannigan. But everything's about to change when the hard-nosed tycoon and New York mayoral candidate Will Stacks – advised by his brilliant VP, Grace and his shrewd and scheming campaign advisor, Guy – makes a thinly-veiled campaign move and takes her in. Stacks believes he's her guardian angel, but Annie's self-assured nature and bright, sun-will-come-out-tomorrow outlook on life just might mean it's the other way around.
Cast:
Jamie Foxx
Quvenzhané Wallis
Rose Byrne
Cameron Diaz
Director: Will Gluck
Writer: Will Gluck, Aline Brosh McKenna
Runtime: 118 min
Genre: Comedy, Family
Rating: K
Language: English/Greek
Production Year: 2014
Home (Eng/Gr)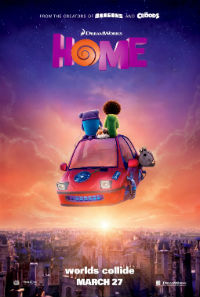 When Oh, a loveable misfit from another planet, lands on Earth and finds himself on the run from his own people, he forms an unlikely friendship with an adventurous girl named Tip who is on a quest of her own. Through a series of comic adventures with Tip, Oh comes to understand that being different and making mistakes is all part of being human. And while he changes her planet and she changes his world, they discover the true meaning of the word HOME.
Cast:
Jim Parsons
Rihanna
Steve Martin
Jennifer Lopez
Director: Tim Johnson
Writer: Tom J. Astle, Matt Ember
Runtime: 94 min
Genre: Animation
Rating: K
Language: English/Greek
Production Year: 2015