Jason Bourne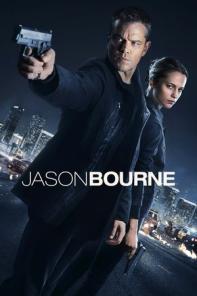 Jason Bourne, now remembering who he truly is, tries to uncover hidden truths about his past.
Cast:
Matt Damon (Jason Bourne)
Tommy Lee Jones (Robert Dewey)
Julia Stiles (Nicky Parsons)
Alicia Vikander (Heather Lee)
Director: Paul Greengrass
Writer: Paul Greengrass, Matt Damon
Runtime: 123 min
Genre: Thriller, Action
Rating: 15
Language: English
Production Year: 2016
Ghostbusters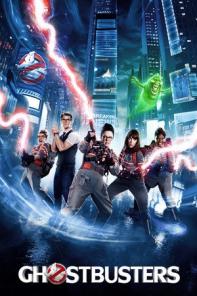 Following a ghost invasion of Manhattan, paranormal enthusiasts Erin Gilbert and Abby Yates, nuclear engineer Jillian Holtzmann, and subway worker Patty Tolan band together to stop the otherworldly threat.
Cast:
Melissa McCarthy (La gordita graciosa)
Kristen Wiig (Erin Gilbert)
Kate McKinnon (Jillian Holtzmann)
Leslie Jones (Patty Tolan)
Director: Paul Feig
Writer: Katie Dippold, Paul Feig
Runtime: 116 min
Genre: Horror, Action, Comedy, Science Fiction
Rating: 12
Language: English
Production Year: 2016
Bad Moms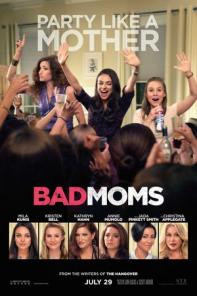 A woman with a seemingly perfect life – a great marriage, overachieving kids, beautiful home, stunning looks and still holding down a career. However she's over-worked, over committed and exhausted to the point that she's about to snap. Fed up, she joins forces with two other over-stressed moms and all go on a quest to liberate themselves from conventional responsibilities, going on a wild un-mom like binge of freedom, fun and self-indulgence – putting them on a collision course with PTA Queen Bee Gwendolyn and her clique of devoted perfect moms.
Cast:
Mila Kunis (Amy Mitchell)
Kristen Bell (Kiki)
Kathryn Hahn (Carla)
Annie Mumolo (Vicky)
Director: Jon Lucas, Scott Moore
Writer: Jon Lucas, Scott Moore
Runtime: 101 min
Genre: Comedy
Rating: NA
Language: English
Production Year: 2016