Storks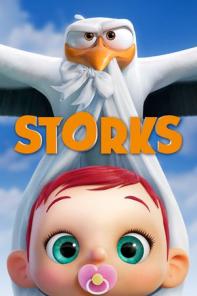 Storks deliver babies…or at least they used to. Now they deliver packages for a global internet retail giant. Junior, the company's top delivery stork, is about to be promoted when he accidentally activates the Baby Making Machine, producing an adorable and wholly unauthorized baby girl…
Cast:
Andy Samberg (Junior (voice))
Kelsey Grammer (Hunter (voice))
Keegan-Michael Key ((voice))
Jennifer Aniston (Mrs Gardner (voice))
Director: Doug Sweetland, Nicholas Stoller
Writer: Nicholas Stoller
Runtime: 90 min
Genre: Animation, Comedy, Family
Rating: K
Language: English / Greek
Production Year: 2016
I.T.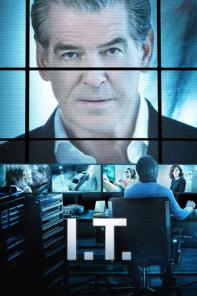 Mike Regan is a successful, self-made man who has it all: a gorgeous wife, a beautiful teenage daughter and a sleek, state-of-the-art "smart home". But he soon finds himself in a deadly, high-stakes game of cat-and-mouse when his I.T. consultant, Ed, starts using his skills to stalk Mike's daughter and endanger his family, his business, and his life. In a world where there is no privacy, and personal secrets can go viral by the click of a mouse, Mike needs to rely on his old connections to defeat a new kind of nemesis.
Cast:
Pierce Brosnan (Mike Regan)
Stefanie Scott (Kaitlyn Regan)
James Frecheville (Ed Porter)
Michael Nyqvist (Henrik)
Director: John Moore
Writer: Daniel Kay, William Wisher Jr.
Runtime: 96 min
Genre: Crime, Drama, Mystery, Thriller
Rating: NA
Language: English
Production Year: 2016
The Magnificent Seven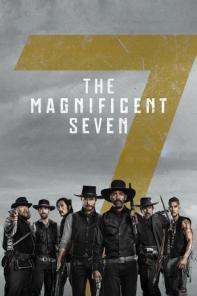 A big screen remake of John Sturges' classic western The Magnificent Seven, itself a remake of Akira Kurosawa's Seven Samurai. Seven gun men in the old west gradually come together to help a poor village against savage thieves.
Cast:
Chris Pratt (Josh Farraday)
Denzel Washington (Sam Chisolm)
Ethan Hawke (Goodnight Robicheaux)
Vincent D'Onofrio (Jack Horne)
Director: Antoine Fuqua
Writer: John Lee Hancock, Nic Pizzolatto
Runtime: 132 min
Genre: Action, Adventure, Western
Rating: 12
Language: English
Production Year: 2016
The Magnificent Seven Trailer