Avengers: Age of Ultron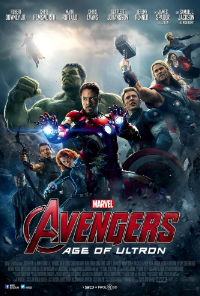 When Tony Stark tries to jumpstart a dormant peacekeeping program, things go awry and Earth's Mightiest Heroes, including Iron Man, Captain America, Thor, The Incredible Hulk, Black Widow and Hawkeye, are put to the ultimate test as the fate of the planet hangs in the balance. As the villainous Ultron emerges, it is up to The Avengers to stop him from enacting his terrible plans, and soon uneasy alliances and unexpected action pave the way for a global adventure.
Cast:
Robert Downey Jr.
Chris Evans
Scarlett Johansson
Mark Ruffalo
Director: Joss Whedon
Writer: Joss Whedon, Stan Lee
Runtime: 141 min
Genre: Action, Adventure, Sci-Fi
Rating: 12
Language: English
Production Year: 2015
Avengers: Age of Ultron Trailer
Nightcrawler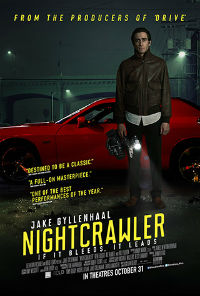 Lou Bloom, a driven young man desperate for work, discovers the high-speed world of L.A. crime journalism. Finding a group of freelance camera crews who film crashes, fires, murder and other mayhem, Lou muscles into the cut-throat, dangerous realm of nightcrawling – where each police siren wail equals a possible windfall and victims are converted into dollars and cents. Aided by Nina, a veteran of the blood-sport that is local TV news, Lou blurs the line between observer and participant to become the star of his own story.
Cast:
Jake Gyllenhaal
Rene Russo
Bill Paxton
Riz Ahmed
Director: Dan Gilroy
Writer: Dan Gilroy
Runtime: 117 min
Genre: Crime, Thriller
Rating: 15
Language: English
Production Year: 2014
Woman in Gold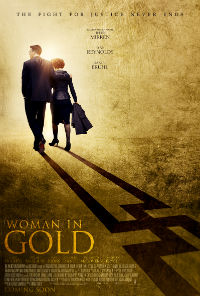 Maria Altman sought to regain a world famous painting of her aunt plundered by the Nazis during World War II. She did so not just to regain what was rightfully hers, but also to obtain some measure of justice for the death, destruction, and massive art theft perpetrated by the Nazis.
Cast:
Helen Mirren
Ryan Reynolds
Daniel Brühl
Katie Holmes
Director: Simon Curtis
Writer: Alexi Kaye Campbell, E. Randol Schoenberg
Runtime: 109 min
Genre: Drama
Rating: 12
Language: English
Production Year: 2015