Avengers: Infinity War (from 25/04/18)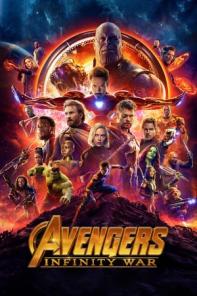 As the Avengers and their allies have continued to protect the world from threats too large for any one hero to handle, a new danger has emerged from the cosmic shadows: Thanos. A despot of intergalactic infamy, his goal is to collect all six Infinity Stones, artifacts of unimaginable power, and use them to inflict his twisted will on all of reality. Everything the Avengers have fought for has led up to this moment – the fate of Earth and existence itself has never been more uncertain.
Cast:
Robert Downey Jr. (Tony Stark / Iron Man)
Chris Hemsworth (Thor Odinson)
Mark Ruffalo (Bruce Banner / The Hulk)
Chris Evans (Steve Rogers / Nomad)
Director: Joe Russo, Anthony Russo
Writer: Stephen McFeely, Christopher Markus
Runtime: 156 min
Genre: Adventure, Science Fiction, Fantasy, Action
Rating: NA
Language: English
Production Year: 2018
Avengers: Infinity War Trailer
Truth or Dare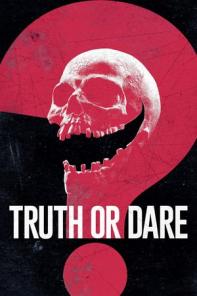 A harmless game of "Truth or Dare" among friends turns deadly when someone—or something—begins to punish those who tell a lie—or refuse the dare.
Cast:
Lucy Hale (Olivia Barron)
Tyler Posey (Lucas Moreno)
Violett Beane (Markie Cameron)
Sophia Taylor Ali (Penelope Amari)
Director: Jeff Wadlow
Runtime: 100 min
Genre: Thriller, Horror
Rating: 18
Language: English
Production Year: 2018
Amityville: The Awakening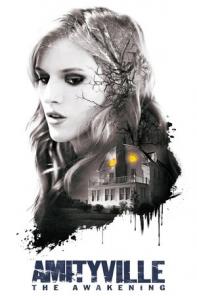 Belle, her little sister, and her comatose twin brother move into a new house with their single mother Joan in order to save money to help pay for her brother's expensive healthcare. But when strange phenomena begin to occur in the house including the miraculous recovery of her brother, Belle begins to suspect her Mother isn't telling her everything and soon realizes they just moved into the infamous Amityville house.
Cast:
Jennifer Jason Leigh (Joan Walker)
Bella Thorne (Belle Walker)
Cameron Monaghan (James Walker)
Thomas Mann (Terrence)
Director: Franck Khalfoun
Runtime: 85 min
Genre: Thriller, Horror
Rating: 18
Language: English
Production Year: 2017
Amityville: The Awakening Trailer