Fantastic Beasts and Where to Find Them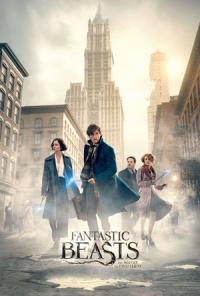 In 1926, Newt Scamander arrives at the Magical Congress of the United States of America with a magically expanded briefcase, which houses a number of dangerous creatures and their habitats. When the creatures escape from the briefcase, it sends the American wizarding authorities after Newt, and threatens to strain even further the state of magical and non-magical relations.
Cast:
Eddie Redmayne (Newt Scamander)
Ezra Miller (Credence Barebone)
Colin Farrell (Percival Graves)
Katherine Waterston (Porpentina "Tina" Goldstein)
Director: David Yates
Writer: J. K. Rowling
Runtime: 133 min
Genre: Family, Fantasy, Adventure
Rating: 12
Language: English
Production Year: 2016
Fantastic Beasts and Where to Find Them Trailer
Into the Forest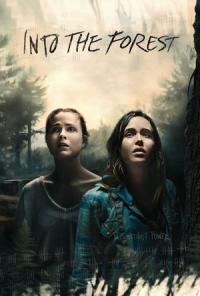 In the not too distant future, two young women who live in a remote ancient forest discover the world around them is on the brink of an apocalypse. Informed only by rumor, they fight intruders, disease, loneliness & starvation.
Cast:
Ellen Page (Nell)
Evan Rachel Wood (Eva)
Max Minghella (Eli)
Callum Keith Rennie (Robert)
Director: Patricia Rozema
Writer: Patricia Rozema, Jean Hegland
Runtime: 101 min
Genre: Drama, Science Fiction
Rating: ΝΑ
Language: English
Production Year: 2016
Hacksaw Ridge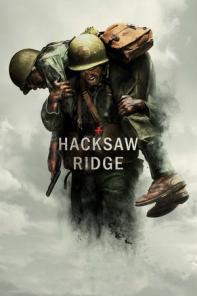 WWII American Army Medic Desmond T. Doss, who served during the Battle of Okinawa, refuses to kill people and becomes the first Conscientious Objector in American history to win the Congressional Medal of Honor.
Cast:
Andrew Garfield (Desmond T. Doss)
Sam Worthington (Captain Glover)
Luke Bracey (Smitty)
Teresa Palmer (Dorothy Schuttle)
Director: Mel Gibson
Writer: Gregory Crosby, Robert Schenkkan
Runtime: 131 min
Genre: Drama, History, War
Rating: 18
Language: English
Production Year: 2016