The Hitman's Bodyguard
The world's top bodyguard gets a new client, a hit man who must testify at the International Court of Justice. They must put their differences aside and work together to make it to the trial on time.
Cast:
Ryan Reynolds (Michael Bryce)
Samuel L. Jackson (Darius Kincaid)
Salma Hayek (Sonia Kincaid)
Gary Oldman (Vladislav Dukhovich)
Director: Patrick Hughes
Runtime: 118 min
Genre: Action, Comedy
Rating: 18
Language: English
Production Year: 2017
The Hitman's Bodyguard Trailer
Baby Driver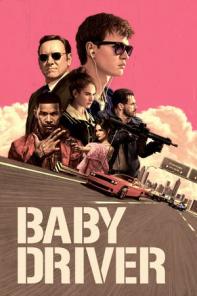 After being coerced into working for a crime boss, a young getaway driver finds himself taking part in a heist doomed to fail.
Cast:
Ansel Elgort (Baby)
Lily James (Deborah)
Kevin Spacey (Doc)
Jamie Foxx (Bats)
Director: Edgar Wright
Runtime: 113 min
Genre: Action, Crime
Rating: 15
Language: English
Production Year: 2017