Bridget Jones's Baby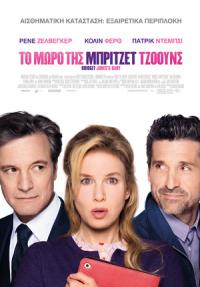 Breaking up with Mark Darcy leaves Bridget Jones over 40 and single again. Feeling that she has everything under control, Jones decides to focus on her career as a top news producer. Suddenly, her love life comes back from the dead when she meets a dashing and handsome American named Jack. Things couldn't be better, until Bridget discovers that she is pregnant. Now, the befuddled mom-to-be must figure out if the proud papa is Mark or Jack.
Cast:
Colin Firth (Mark Darcy)
Renée Zellweger (Bridget Jones)
Patrick Dempsey (Jack Qwant)
Sally Phillips (Shazza)
Director: Sharon Maguire
Writer: Ηelen Fielding, David Nicholls, Emma Thompson
Runtime: 97 min
Genre: Comedy, Romance
Rating: 12
Language: English
Production Year: 2016
Bridget Jones's Baby Trailer
Nine Lives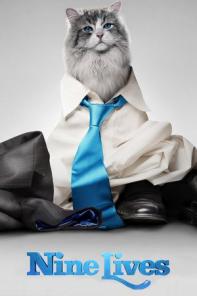 A stuffy businessman finds himself trapped inside the body of his family's cat.
Cast:
Kevin Spacey (Tom Brand)
Christopher Walken (Felix Grant)
Malina Weissman (Rebecca Brand)
Robbie Amell (David Brand)
Director: Barry Sonnenfeld
Writer: Gwyn Lurie, Matt Allen
Runtime: 90 min
Genre: Fantasy, Comedy, Family
Rating: 12
Language: English
Production Year: 2016