Rogue One: A Star Wars Story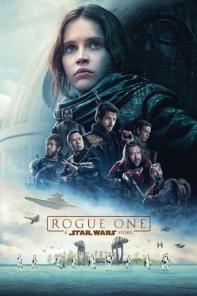 A rogue band of resistance fighters unite for a mission to steal the Death Star plans and bring a new hope to the galaxy.
Cast:
Felicity Jones (Jyn Erso)
Diego Luna (Captain Cassian Andor)
Ben Mendelsohn (Director Orson Krennic)
Donnie Yen (Chirrut Imwe)
Director: Gareth Edwards
Writer: Chris Weitz, John Knoll
Runtime: 133 min
Genre: Adventure, Fantasy, Science Fiction
Rating: NA
Language: English
Production Year: 2016
Rogue One: A Star Wars Story Trailer
Perfect Strangers (Τέλειοι Ξένοι)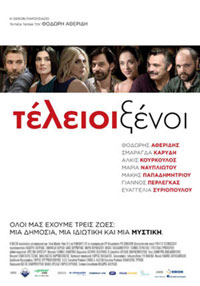 During a dinner, a group of friends decide to share whatever text message or phone call they will receive during the evening – and all hell breaks loose.
Cast:
Alkis Kourkoulos
Thodoris Atherides
Smaragda Karidi
Director: Thodoris Atherides
Writer: Thodoris Atherides
Runtime: 110 min
Genre: Comedy
Rating: NA
Language: Greek
Production Year: 2016
Perfect Strangers Trailer
Bad Santa 2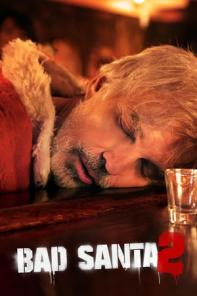 Fueled by cheap whiskey, greed and hatred, Willie Soke (Billy Bob Thornton) teams up with his angry little sidekick, Marcus, to knock off a Chicago charity on Christmas Eve. Along for the ride is chubby and cheery Thurman Merman, a 250-pound ray of sunshine who brings out Willie's sliver of humanity. Mommy issues arise when the pair are joined by Willie's horror story of a mother, Sunny Soke, who raises the bar for the gang's ambitions, while somehow lowering the standards of criminal behavior.
Cast:
Billy Bob Thornton (Willie)
Kathy Bates (Sunny Soke)
Brett Kelly (Thurman Merman)
Tony Cox (Marcus)
Director: Mark Waters
Writer: Doug Ellin, John Phillips, Johnny Rosenthal
Runtime: 87 min
Genre: Comedy
Rating: ΝΑ
Language: English
Production Year: 2016