Jurassic World 3D/2D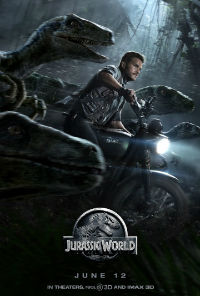 Twenty-two years after the events of Jurassic Park, Isla Nublar now features a fully functioning dinosaur theme park, Jurassic World, as originally envisioned by John Hammond. After 10 years of operation and visitor rates declining, in order to fulfill a corporate mandate, a new attraction is created to re-spark visitor's interest, which backfires horribly.
Cast:
Chris Pratt
Bryce Dallas Howard
Vincent D'Onofrio
Ty Simpkins
Director: Colin Trevorrow
Writer: Rick Jaffa, Amanda Silver
Runtime: 124 min
Genre: Action, Adventure, Sci-Fi
Rating: 12
Language: English
Production Year: 2015
The Cobbler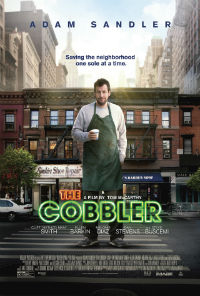 Max Simkin repairs shoes in the same New York shop that has been in his family for generations. Disenchanted with the grind of daily life, Max stumbles upon a magical heirloom that allows him to step into the lives of his customers and see the world in a new way. Sometimes walking in another man's shoes is the only way one can discover who they really are.
Cast:
Adam Sandler
Method Man
Steve Buscemi
Ellen Barkin
Director: Thomas McCarthy
Writer: Thomas McCarthy, Paul Sado
Runtime: 99 min
Genre: Comedy, Drama, Fantasy
Rating: 12
Language: English
Production Year: 2014
The Bélier Family (La famille Bélier)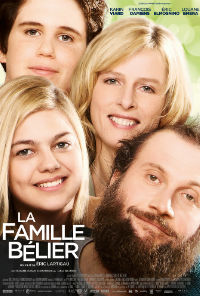 The Béliers are ordinary people: Rodolphe and Gigi are married, have two children and run their farm for a living. Ordinary people? Well, almost… since three of them, Dad, Mum and their son Quentin, are deaf. Which is not the case of the boy's big sister, Paula. And not only can she speak but her music teacher scouts her beautiful voice as well. He offers her to sit for the entrance exam of the Maîtrise de Radio France, a vocal elite choir in Paris. Her parents, who rely on her as their ears and mouth in the outside world, take the news badly. Paula, who hates the idea of betraying her parents and her brother, goes through a painful dilemma…
Cast:
Karin Viard
François Damiens
Eric Elmosnino
Louane Emera
Director: Eric Lartigau
Writer: Victoria Bedos, Thomas Bidegain
Runtime: 106 min
Genre: Comedy
Rating: 12
Language: French
Production Year: 2014
The Bélier Family Trailer