Minions (English/Greek)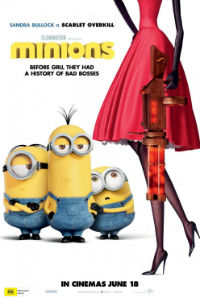 Starting as single-celled yellow organisms, Minions evolve through the ages, perpetually serving the most despicable of masters. Continuously unsuccessful at keeping these masters – from T. rex to Napoleon – the Minions find themselves without someone to serve and fall into a deep depression. But one Minion named Kevin has a plan, and he – alongside teenage rebel Stuart and lovable little Bob – ventures out into the world to find a new evil boss for his brethren to follow. The trio embarks upon a thrilling journey that ultimately leads them to their next potential master, Scarlet Overkill, the world's first-ever female super-villain. They travel from frigid Antarctica to 1960s New York City, ending in mod London, where they must face their biggest challenge to date: saving all of Minionkind… from annihilation.
Cast:
Sandra Bullock
Jon Hamm
Michael Keaton
Pierre Coffin
Director: Kyle Balda, Pierre Coffin
Writer: Brian Lynch
Runtime: 91 min
Genre: Animation, Comedy
Rating: K
Language: English/Greek
Production Year: 2015
The Gallows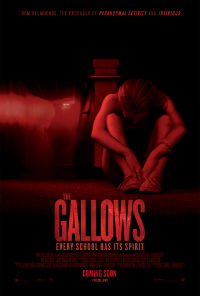 Twenty years after an accident during a small town high school play results in death, students at the school resurrect the failed stage production in a misguided attempt to honor the anniversary of the tragedy – but ultimately find out that some things are better left alone.
Cast:
Reese Mishler
Pfeifer Brown
Ryan Shoos
Cassidy Gifford
Director: Travis Cluff, Chris Lofing
Writer: Travis Cluff, Chris Lofing
Runtime: 81 min
Genre: Horror, Thriller
Rating: 15
Language: English
Production Year: 2015
Amy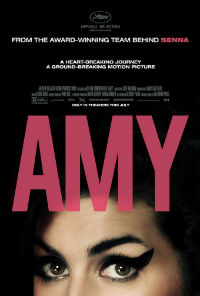 The story of Amy Winehouse in her own words, featuring unseen archival footage and unheard tracks.
Cast:
Amy Winehouse
Yasiin Bey
Tony Bennett
Mark Ronson
Director: Asif Kapadia
Runtime: 128 min
Genre: Documentary
Rating: 15
Language: English
Production Year: 2015