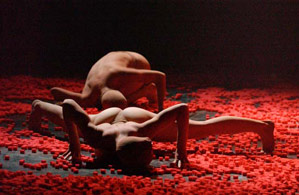 The "European Dance Festival" is a very important international dance meeting with the participation of many European countries. A feast of contemporary dance meets all the trends, the dynamics and the new forms of the international contemporary scene through the works of representative groups of each country.
The increased level of participation by EU member states with performances and workshops is a clear indication that the Dance Festival is becoming an annual highlight of the European arts and culture scene.
The performances will take place this June at the Rialto Theater in Limassol and the Pallas Theater in Nicosia.
Click here to see details for each performance.
Organizers:
Ministry of Education and Culture and the Rialto Theatre
In cooperation with the Embassies and the Culture Centres of the participated countries.