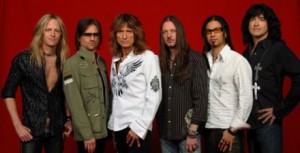 The legendary Whitesnake of David Coverdale give their first ever concert in Cyprus and the friends of Hard Rock on the island are excited. Following is the exclusive interview given by David Coverdale to CyprusEvents.net.
(click here for the event details)
Congratulations for the great success of the "Good to Be Bad" tour! What is a Whitesnake live experience on tour like?
Ahh… you shall have to discover that for yourself… & thank you… we're very happy with how well the tour has been going, & the continuing success of the album is very gratifying, too… Apparently, it really is good to be bad!
On 13th November Whitesnake will be performing for the first time in Cyprus. Has any of the band members been to Cyprus before? What are your expectations?
I've been to Cyprus… Nicosia & Lefkara… to visit 'friends of the heart'… the Family Zivanaris… Tony is my closest friend for 40 years… We're all very excited to have this opportunity… For me it is the realisation of an ambition I have had for many years…
The tour promotes Whitesnake's new album, "Good to Be Bad" that was out in April. Can you talk to us a bit about the album?
Yes… it was a labour of love & worth every second we spent writing & recording… It has all the elements I enjoy about Whitesnake…solid melodic riff rock, soul, rhythm & blues… & it fits effortlessly into the existing catalogue of Whitesnake songs… From what I'm told thro' Whitesnake.com, it has everything fans of the band were hoping for…& more… You can't ask for better than that!… The other very positive thing is that it has recharged… re-energised the band & myself… So… just what the good doctor ordered!
Your fans are people of not one, but several generations. How do you compare rock music today with rock music of the 80-s?
With respect, I am not one to play the 'comparison game'… tho', I understand that we're getting a large percentage of young people to our shows 'cause they aren't getting whatever it is they need from the new rock bands… My son, who's 12, keeps me in touch with newer rock bands like Nickelback, Kings of Leon… but, lately him & his friends have been occupied with playing 'Guitar Hero', which mostly features classic rock songs… I recently took him to see my friends, KISS, & he loved the live concert experience… & then I recently took him on tour with me to Japan with Def Leppard, whom he also loves… He's quite the rock & roller!
Nowadays some rock bands try to work with musicians of different music styles, e.g. pop music or rap. What is your opinion on this matter? Have you ever thought of doing or already done such joint projects?
Whatever turns you on… I love collaboration on many levels… but, to be honest, I only work at most 6 months a year & Whitesnake is my priority… the rest of the time I am happily domesticated, living at home…
What are your plans for 2009 and beyond? When can we expect another studio album?
Ahh… I was trying not to make any plans & let the Universe bring whatever I should involve myself with next… but, I've just got off the phone with my agent in London, who is already receiving offers for Summer touring in 09… so, we shall see… I'm not in any rush to go back into the studio, to be honest, I'm still enjoying the current album… & it's hard enough to select songs for our live shows, as it is… I've been very busy since I reactivated the band in 03… we've toured extensively… released an in concert DVD & a live double CD… & this year, of course, the new studio album featuring all new compositions… I think that's quite a lot for the time being!
Thank you for your time and best wishes to all of you for the remaining 2008 shows. We are looking forward for Whitesnake performing in Cyprus.
My pleasure… Thank you…
by Maria Pisareva