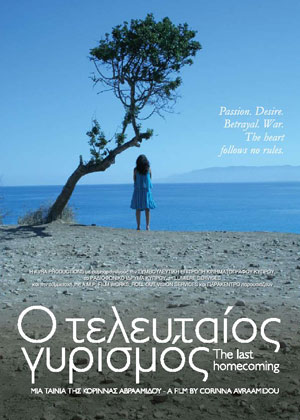 The Cypriot movie "The Last Homecoming" premieres on December 5, 2008, at the K-CINEPLEX movie-theatres all over Cyprus.
Story Synopsis
A love story set amid the unstable political landscape of 1974 Cyprus. A world of beauty and innocence will be threatened, while loss and betrayal will change things forever.
A menage a trois with two brothers falling for the same woman, a prophetic staging of Euripides' "Trojan Women" at the seaside town, a passionate nationalist who is driven to the extreme: a small community living its personal stories, dreams, hidden and compelling desires, set at the backdrop of the political turbulence of that summer.
More information about the film can be found at the official website at www.thelasthomecoming.com