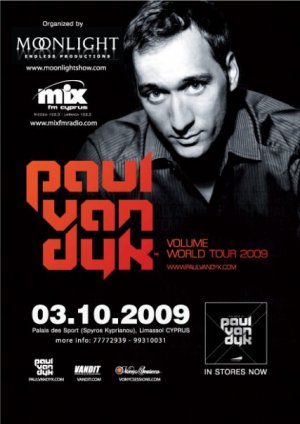 Update (November 2009): The organizers have announced that the event was rescheduled for the 5th of April 2010 and will take place at the Pavilion in Nicosia. For more info: Paul Van Dyk 2010.
The event with Paul Van Dyk which was scheduled for October 3rd has been postponed. Following is the announcement by the organizers:
This event has been postponed (not cancelled) until further notice. Please stay tuned for announcements regarding the new date, that will be made within the next 2 days.
We apologize for the inconvenience.
All presales purchased are refundable or exchangeable with tickets for the new date of the event. For info please call 99 31 00 31.