The Walk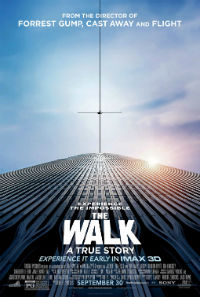 Twelve people have walked on the moon, but only one man – Philippe Petit – has ever, or will ever, walk in the immense void between the World Trade Center towers. Guided by his real-life mentor, Papa Rudy, and aided by an unlikely band of international recruits, Petit and his gang overcome long odds, betrayals, dissension and countless close calls to conceive and execute their mad plan.
Cast:
Joseph Gordon-Levitt
Ben Kingsley
Charlotte Le Bon
Steve Valentine
Director: Robert Zemeckis
Writer: Robert Zemeckis, Christopher Browne
Runtime: 123 min
Genre: Adventure, Biography, Drama
Rating: K
Language: English
Production Year: 2015
The Green Inferno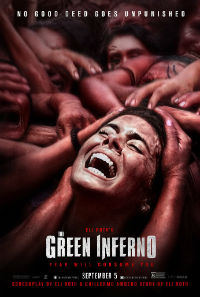 A group of student activists travels to the Amazon to save the rain forest and soon discovers that they are not alone, and that no good deed goes unpunished.
Cast:
Lorenza Izzo
Ariel Levy
Aaron Burns
Kirby Bliss Blanton
Director: Eli Roth
Writer: Guillermo Amoedo, Eli Roth
Runtime: 100 min
Genre: Horror
Rating: 15
Language: English
Production Year: 2015
The Green Inferno Trailer
Barbie & Her Sisters in the Great Puppy Adventure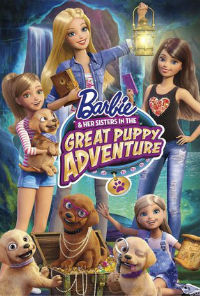 Barbie and her sisters, Skipper, Stacie, and Chelsea, and their adorable new puppy friends find unexpected mystery and adventure when they return to their hometown of Willows. While going through mementos in Grandma's attic, the sisters discover an old map, believed to lead to a long-lost treasure buried somewhere in the town. With their puppy pals in tow, the four girls go on an exciting treasure hunt, along the way discovering that the greatest treasure of all is the love and laughter they share as sisters!
Director: Andrew Taw
Writer: Amy Wolfram
Runtime: 76 min
Genre: Animation
Rating: K
Language: English
Production Year: 2015
Barbie & Her Sisters in the Great Puppy Adventure Trailer