Hot Pursuit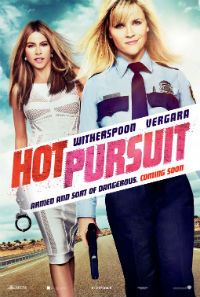 An uptight and by-the-book cop tries to protect the outgoing widow of a drug boss as they race through Texas pursued by crooked cops and murderous gunmen.
Cast:
Reese Witherspoon
Sofía Vergara
Matthew Del Negro
Michael Mosley
Director: Anne Fletcher
Writer: David Feeney, John Quaintance
Runtime: 87 min
Genre: Action, Comedy
Rating: 12
Language: English
Production Year: 2015
Demonic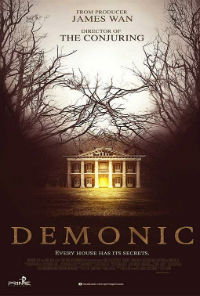 A violent slaughter occurs in an abandoned house in Louisiana where six college students are found dead. Detective Mark Lewis examines the crime scene and finds a shocked survivor, John before calling reinforcements. Several police cars then arrive the house alongside with an ambulance and a psychologist, Dr. Elizabeth Klein. She talks to John, who tells her that a séance performed in the house called the attention of many spirits, including one he identified as his mother.
Cast:
Maria Bello
Frank Grillo
Cody Horn
Dustin Milligan
Director: Will Canon
Writer: Max La Bella, Will Canon
Runtime: 85 min
Genre: Horror, Thriller
Rating: 15
Language: English
Production Year: 2015
The November Man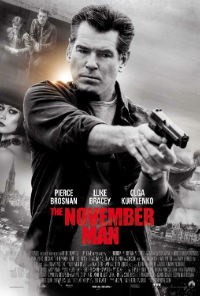 Code named 'The November Man', Peter Devereaux is a lethal and highly trained ex-CIA agent, who has been enjoying a quiet life in Switzerland. When Devereaux is lured out of retirement for one last mission, he must protect valuable witness, Alice Fournier. He soon uncovers this assignment marks him a target of his former friend and CIA protégé David Mason. With growing suspicions of a mole in the agency, there is no one Devereaux can trust, no rules and no holds barred.
Cast:
Pierce Brosnan
Luke Bracey
Olga Kurylenko
Bill Smitrovich
Director: Roger Donaldson
Writer: Michael Finch, Karl Gajdusek
Runtime: 108 min
Genre: Action, Crime, Thriller
Rating: 15
Language: English
Production Year: 2014