Fifty Shades Freed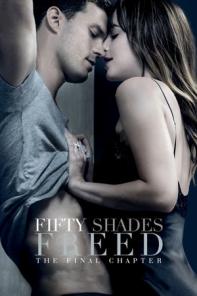 Believing they have left behind shadowy figures from their past, newlyweds Christian and Ana fully embrace an inextricable connection and shared life of luxury. But just as she steps into her role as Mrs. Grey and he relaxes into an unfamiliar stability, new threats could jeopardize their happy ending before it even begins.
Cast:
Dakota Johnson (Anastasia Steele)
Jamie Dornan (Christian Grey)
Kim Basinger (Elena Lincoln)
Eric Johnson (Jack Hyde)
Director: James Foley
Writer: Niall Leonard
Runtime: 106 min
Genre: Drama, Romance
Rating: NA
Language: English
Production Year: 2018
Fifty Shades Freed Trailer
The Commuter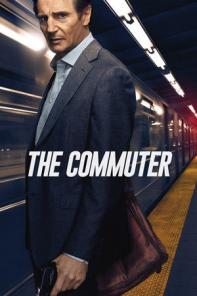 A businessman on his daily commute home gets unwittingly caught up in a criminal conspiracy that threatens not only his life but the lives of those around him.
Cast:
Liam Neeson (Michael MacCauley)
Vera Farmiga (Joanna)
Patrick Wilson (Detective Alex "Murph" Murphy)
Jonathan Banks (Walt)
Director: Jaume Collet-Serra
Writer: Byron Willinger, Philip de Blasi
Runtime: 104 min
Genre: Action, Crime, Drama, Mystery, Thriller
Rating: 12
Language: English
Production Year: 2018