Jurassic World: Fallen Kingdom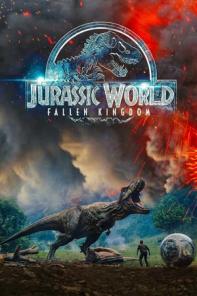 A volcanic eruption threatens the remaining dinosaurs on the island of Isla Nublar, where the creatures have freely roamed for several years after the demise of an animal theme park known as Jurassic World. Claire Dearing, the former park manager, has now founded the Dinosaur Protection Group, an organization dedicated to protecting the dinosaurs. To help with her cause, Claire has recruited Owen Grady, a former dinosaur trainer who worked at the park, to prevent the extinction of the dinosaurs once again.
Cast:
Chris Pratt (Owen Grady)
Bryce Dallas Howard (Claire Dearing)
Rafe Spall (Mills)
Toby Jones (Wheaton)
Director: Juan Antonio Bayona
Runtime: 128 min
Genre: Action, Adventure, Science Fiction
Rating: 15
Language: English
Production Year: 2018
Jurassic World: Fallen Kingdom Trailer
Happy Birthday (Χρόνια πολλά)
When George runs out of the police riot bus and sees his daughter among the demonstrators facing him, he and his wife decide that father and daughter should go to their country home for a few days, to keep her safe and see if they can salvage their relationship.
Cast:
Dimitris Imellos
Nefeli Kouri
Mirto Alikaki
Director: Christos Georgiou
Writer: Christos Georgiou
Genre: Drama
Rating: NA
Language: Greek
Production Year: 2017