Black Mass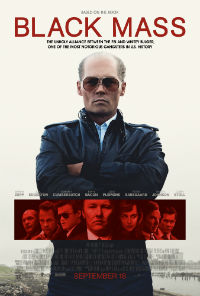 John Connolly and James "Whitey" Bulger grew up together on the streets of South Boston. Decades later, in the late 1970s, they would meet again. By then, Connolly was a major figure in the FBI's Boston office and Whitey had become godfather of the Irish Mob. What happened between them – a dirty deal to trade secrets and take down Boston's Italian Mafia in the process – would spiral out of control, leading to murders, drug dealing, racketeering indictments, and, ultimately, to Bulger making the FBI's Ten Most Wanted List.
Cast:
Johnny Depp
Joel Edgerton
Benedict Cumberbatch
Dakota Johnson
Director: Scott Cooper
Writer: Mark Mallouk, Jez Butterworth
Runtime: 122 min
Genre: Biography, Crime, Drama
Rating: 15
Language: English
Production Year: 2015
The Peanuts Movie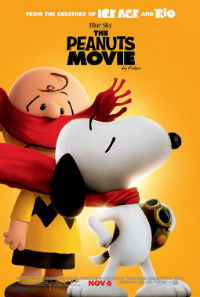 Charlie Brown, Snoopy, Lucy, Linus and the rest of the beloved "Peanuts" gang make their big-screen debut, like they've never been seen before, in state of the art 3D animation. Charlie Brown, the world's most beloved underdog, embarks upon an epic and heroic quest, while his best pal, the lovable beagle Snoopy, takes to the skies to pursue his arch-nemesis, the Red Baron. From the imagination of Charles M. Schulz and the creators of the ICE AGE films, THE PEANUTS MOVIE will prove that every underdog has his day.
Voices:
Noah Schnapp
Bill Melendez
Hadley Belle Miller
Alexander Garfin
Director: Steve Martino
Writer: Bryan Schulz, Charles M. Schulz
Runtime: 93 min
Genre: Animation, Adventure, Comedy
Rating: K
Language: English/Greek
Production Year: 2015
The Peanuts Movie Trailer
Klearchos, Marina and the Short Guy (Ο Κλέαρχος, η Μαρίνα και ο Κοντός)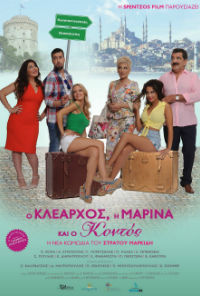 Thessaloniki, 2015. The mature family man Klearchos constantly flirts shamelessly, placing the blame on his innocent son in law, Mahos. In order to meet in Istanbul his beautiful neighbor, Iro, he again uses as a cover his son in law. So while Mahos goes to Istanbul for a treatment, Klearchos agrees with his wife, Marina, to follow him secretly to supposedly find out if Mahos has a mistress. But a twist of fate will bring Marina, along with their daughter, in Istanbul with unexpected results.
Cast:
Chryssa Ropa
Costas Evripiotis
Yiannis Tsimitselis
Eleftheria Benovia
Director: Stratos Markides
Writer: Dionisia Tsitiridou
Runtime: 105 min
Genre: Comedy
Rating: 12
Language: Greek
Production Year: 2015
Klearchos, Marina and the Short Guy Trailer