Suicide Squad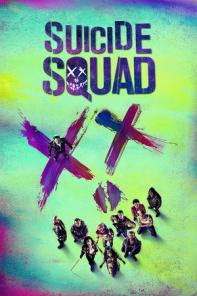 From DC Comics comes the Suicide Squad, an antihero team of incarcerated supervillains who act as deniable assets for the United States government, undertaking high-risk black ops missions in exchange for commuted prison sentences.
Cast:
Will Smith (Floyd Lawton / Deadshot)
Jared Leto (The Joker)
Margot Robbie (Harleen Quinzel / Harley Quinn)
Joel Kinnaman (Rick Flag)
Director: David Ayer
Writer: David Ayer
Runtime: 130 min
Genre: Action, Crime, Science Fiction
Rating: 18
Language: English
Production Year: 2016
The Secret Life of Pets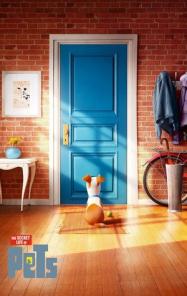 The action comedy is set in a Manhattan apartment building. After the two-legged residents head for work and school, their pets gather to start their day, which consists of hanging out, trading humiliating stories about their owners, and helping each other work up adorable looks that will lead to more snacks. The head hound is a quick-witted terrier rescue (Louis C.K.), whose position at the epicenter of his master's universe is suddenly threatened when she comes home with Duke (Stonestreet), a sloppy mongrel with no polish. The two soon find themselves on the mean streets of New York, where they meet the adorable white bunny Snowball (Hart). It turns out that Snowball is the leader of an army of pets that were abandoned and are determined to get back at humanity and every owner-loving pet. The dogs must thwart this plot and make it back in time for dinner.
Cast:
Louis C.K. (Max)
Eric Stonestreet (Duke)
Kevin Hart (Snowball)
Jenny Slate (Gidget)
Director: Chris Renaud, Yarrow Cheney
Writer: Cinco Paul, Ken Daurio
Runtime: 91 min
Genre: Adventure, Animation, Comedy, Family
Rating: Κ
Language: English / Greek
Production Year: 2016
The Secret Life of Pets Trailer