Anon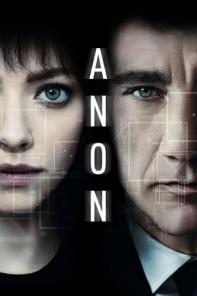 The story of Anon is set in a near-future world where there is no privacy, ignorance or anonymity. Our private memories are recorded and crime almost ceases to exist. In trying to solve a series of unsolved murders, Sal Frieland stumbles onto a young woman who appears to have subverted the system and disappeared. She has no identity, no history and no record. Sal realizes it may not be the end of crime but the beginning. Known only as The Girl, Sal must find her before he becomes the next victim.
Cast:
Amanda Seyfried (The Girl)
Clive Owen (Sal Frieland)
Iddo Goldberg (Joseph Kenik)
Mark O'Brien (Cyrus Frear)
Director: Andrew Niccol
Runtime: 100 min
Genre: Science Fiction, Thriller
Rating: 15
Language: English
Production Year: 2018
Overboard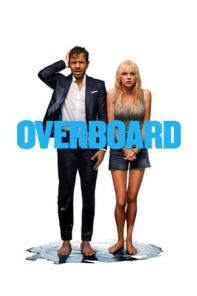 A spoiled, wealthy yacht owner is thrown overboard and becomes the target of revenge from his mistreated employee. A remake of the 1987 comedy.
Cast:
Anna Faris (Kate)
Eva Longoria (Theresa)
Emily Maddison (Amanda)
John Hannah (Colin)
Director: Bob Fisher, Rob Greenberg
Runtime: 102 min
Genre: Romance, Comedy
Rating: K
Language: English
Production Year: 2018
Revenge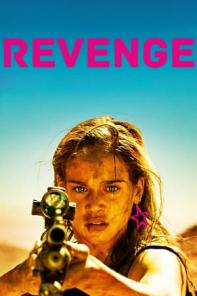 The story sees three wealthy, middle-aged CEOs – all married family men – get together for their annual hunting game in a desert canyon. It's a way for them to let off steam and affirm their manhood with guns. But this time, one of them has come along with his young mistress, a sexy Lolita who quickly arouses the interest of the two others… Things get out of hand… Left for dead in the middle of this arid hell, the young woman comes back to life, and the hunting game turns into a ruthless manhunt…
Cast:
Matilda Anna Ingrid Lutz (Jen)
Kevin Janssens (Richard)
Vincent Colombe (Stan)
Guillaume Bouchède (Dimitri)
Director: Coralie Fargeat
Runtime: 108 min
Genre: Action, Thriller
Rating: 18
Language: English
Production Year: 2018