The Dark Tower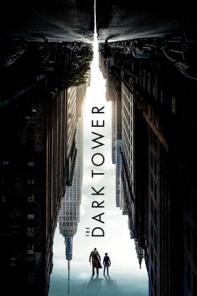 The last Gunslinger, Roland Deschain, has been locked in an eternal battle with Walter O'Dim, also known as the Man in Black, determined to prevent him from toppling the Dark Tower, which holds the universe together. With the fate of the worlds at stake, good and evil will collide in the ultimate battle as only Roland can defend the Tower from the Man in Black.
Cast:
Idris Elba (Roland Deschain)
Matthew McConaughey (Walter O'Dim)
Abbey Lee (Tirana)
Katheryn Winnick (Laurie Chambers)
Director: Nikolaj Arcel
Writer: Nikolaj Arcel, Akiva Goldsman
Runtime: 95 min
Genre: Western, Science Fiction, Fantasy, Horror
Rating: 15
Language: English
Production Year: 2017
Security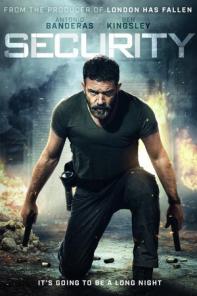 An ex-special services veteran (Antonio Banderas), down on his luck and desperate for work, takes a job as a security guard at a run-down mall in a rough area of town. On his first night on the job, he opens the doors up to a distraught and desperate young girl who has escaped and fled from a hijacking of the Police motorcade that was transporting her to testify as a trial witness in a briefcase. Hot on her heels is psychopathic hijacker (Ben Kingsley), alongside his resourceful henchmen, who will stop at nothing to extract and eliminate their witness.
Cast:
Ben Kingsley (Charlie)
Antonio Banderas (Eduardo 'Eddie' Deacon)
Liam McIntyre (Vance)
Chad Lindberg (Mason)
Director: Alain Desrochers
Writer: John Sullivan
Runtime: 87 min
Genre: Action
Rating: 15
Language: English
Production Year: 2017