Mission: Impossible – Rogue Nation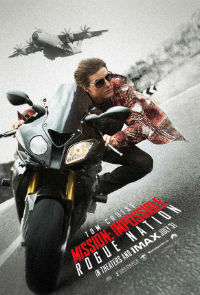 With the IMF disbanded, and Ethan out in the cold, the team now faces off against a network of highly skilled special agents, the Syndicate. These highly trained operatives are hellbent on creating a new world order through an escalating series of terrorist attacks. Ethan gathers his team and joins forces with disavowed British agent Ilsa Faust, who may or may not be a member of this rogue nation, as the group faces their most impossible mission yet.
Cast:
Tom Cruise
Jeremy Renner
Simon Pegg
Rebecca Ferguson
Director: Christopher McQuarrie
Writer: Christopher McQuarrie
Runtime: 131 min
Genre: Action, Adventure, Thriller
Rating: 12
Language: English
Production Year: 2015
Mission: Impossible – Rogue Nation Trailer
Pixels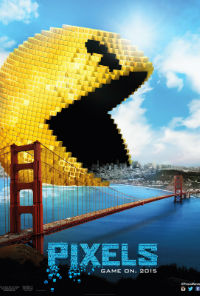 As kids in the 1980s, Sam Brenner, Will Cooper, Ludlow Lamonsoff and Eddie "The Fire Blaster" Plant saved the world thousands of times – at 25 cents a game in the video arcades. Now, they're going to have to do it for real. In Pixels, when intergalactic aliens discover video feeds of classic arcade games and misinterpret them as a declaration of war, they attack the Earth, using the video games as the models for their assaults – and now-U.S. President Cooper must call on his old-school arcade friends to save the world from being destroyed by PAC-MAN, Donkey Kong, Galaga, Centipede, and Space Invaders. Joining them is Lt. Col. Violet Van Patten, a specialist supplying the arcaders with unique weapons to fight the aliens.
Cast:
Adam Sandler
Kevin James
Michelle Monaghan
Peter Dinklage
Director: Chris Columbus
Writer: Tim Herlihy, Timothy Dowling
Runtime: 106 min
Genre: Action, Comedy, Sci-Fi
Rating: 12
Language: English
Production Year: 2015
A Royal Night Out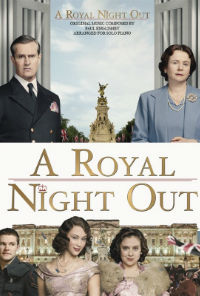 On V.E. Day in 1945, as peace extends across Europe, Princesses Elizabeth and Margaret are allowed out to join the celebrations. It is a night full of excitement, danger and the first flutters of romance.
Cast:
Sarah Gadon
Emily Watson
Rupert Everett
Bel Powley
Director: Julian Jarrold
Writer: Trevor De Silva, Kevin Hood
Runtime: 97 min
Genre: Drama, Romance, Thriller
Rating: 12
Language: English
Production Year: 2015
A Royal Night Out Trailer