The Last Witch Hunter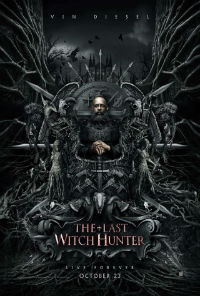 The modern world holds many secrets, but the most astounding secret of all is that witches still live amongst us; vicious supernatural creatures intent on unleashing the Black Death upon the world. Armies of witch hunters battled the unnatural enemy across the globe for centuries, including Kaulder, a valiant warrior who managed to slay the all-powerful Queen Witch, decimating her followers in the process. In the moments right before her death, the Queen curses Kaulder with her own immortality, forever separating him from his beloved wife and daughter in the afterlife. Today Kaulder is the only one of his kind remaining, and has spent centuries hunting down rogue witches, all the while yearning for his long-lost loved ones. However, unbeknownst to Kaulder, the Queen Witch is resurrected and seeks revenge on her killer causing an epic battle that will determine the survival of the human race.
Cast:
Vin Diesel
Rose Leslie
Elijah Wood
Michael Caine
Director: Breck Eisner
Writer: Cory Goodman, Matt Sazama
Runtime: 106 min
Genre: Action, Adventure, Fantasy
Rating: 12
Language: English
Production Year: 2015
The Last Witch Hunter Trailer
Paranormal Activity: The Ghost Dimension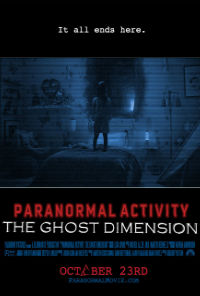 The Ghost Dimension, follows a new family, The Fleeges – father Ryan, mother Emily and their young daughter Leila – who move into a house and discover a video camera and a box of tapes in the garage. When they look through the camera's lens, they begin to see the paranormal activity happening around them – including the re-emergence of young Kristi and Katie.
Cast:
Chris J. Murray
Brit Shaw
Ivy George
Dan Gill
Director: Gregory Plotkin
Writer: Jason Pagan, Andrew Deutschman
Runtime: 88 min
Genre: Horror
Rating: 15
Language: English
Production Year: 2015
Paranormal Activity: The Ghost Dimension Trailer
No Escape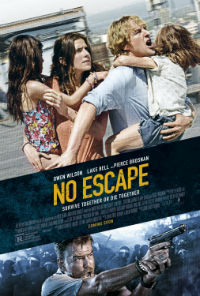 When Jack finds an opportunity to move to Southeast Asia to head his water manufacturing company's new plant there, he immediately jumps at the opportunity and moves his family there. When they get there, they seem to be having problems, the electronics don't work and rarely any cars are seen in the streets. When he goes to the market the next morning, he finds himself caught in the middle of a violent rebellion headed by armed rebels executing foreigners. Jack must get back to the hotel and with the help of a mysterious British "tourist", must get his family to the American Embassy in the midst of the chaos. But is there any escape?
Cast:
Owen Wilson
Lake Bell
Pierce Brosnan
Sterling Jerins
Director: John Erick Dowdle
Writer: John Erick Dowdle, Drew Dowdle
Runtime: 103 min
Genre: Action, Thriller
Rating: 15
Language: English
Production Year: 2015