Smurfs: The Lost Village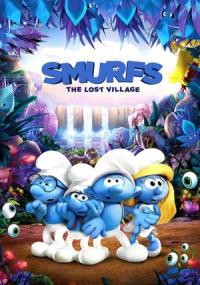 The new, fully computer-animated film will explore the beginnings of the beloved Smurfs.
Cast:
Julia Roberts (Smurfwillow (voice))
Ariel Winter (Smurflily (voice))
Ellie Kemper (Smurfblossom (voice))
Mandy Patinkin (Papa Smurf (voice))
Director: Kelly Asbury
Runtime: 89 min
Genre: Adventure, Animation, Comedy, Family
Rating: K
Language: English / Greek
Production Year: 2017
Smurfs: The Lost Village Trailer
Ghost in the Shell
Based on the internationally-acclaimed sci-fi property, GHOST IN THE SHELL follows the Major, a special ops, one-of-a-kind human-cyborg hybrid, who leads the elite task force Section 9. Devoted to stopping the most dangerous criminals and extremists, Section 9 is faced with an enemy whose singular goal is to wipe out Hanka Robotic's advancements in cyber technology.
Cast:
Scarlett Johansson ("Major" Motoko Kusanagi)
Pilou Asbæk (Batou)
Michael Pitt (The Laughing Man)
Takeshi Kitano (Daisuke Aramaki)
Director: Rupert Sanders
Writer: Jamie Moss, Jonathan Herman
Runtime: 100 min
Genre: Action, Drama, Science Fiction
Rating: ΝΑ
Language: English
Production Year: 2017
Ghost in the Shell Trailer
Triple 9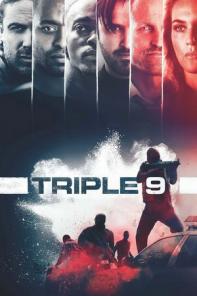 A gang of criminals and corrupt cops plan the murder of a police officer in order to pull off their biggest heist yet across town.
Cast:
Casey Affleck (Chris Allen)
Chiwetel Ejiofor (Michael Atwood)
Woody Harrelson (Sergeant Detective Jeffrey Allen)
Kate Winslet (Irina Vlaslov)
Director: John Hillcoat
Runtime: 115 min
Genre: Thriller
Rating: 18
Language: English
Production Year: 2016
The Shack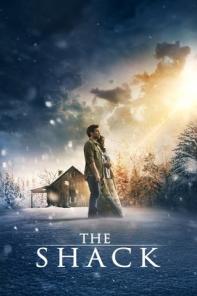 After suffering a family tragedy, Mack Phillips spirals into a deep depression causing him to question his innermost beliefs. Facing a crisis of faith, he receives a mysterious letter urging him to an abandoned shack deep in the Oregon wilderness. Despite his doubts, Mack journeys to the shack and encounters an enigmatic trio of strangers led by a woman named Papa. Through this meeting, Mack finds important truths that will transform his understanding of his tragedy and change his life forever.
Cast:
Sam Worthington (Mac Phillips)
Radha Mitchell (Nan)
Octavia Spencer (Papa / Elouisa)
Graham Greene (Male Papa)
Director: Stuart Hazeldine
Writer: John Fusco, Andrew Lanham, Destin Cretton
Runtime: 132 min
Genre: Drama, Fantasy
Rating: ΝΑ
Language: English
Production Year: 2017