Thor: Ragnarok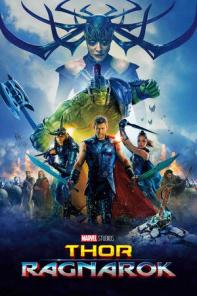 Thor is imprisoned on the other side of the universe and finds himself in a race against time to get back to Asgard to stop Ragnarok, the destruction of his homeworld and the end of Asgardian civilization, at the hands of an all-powerful new threat, the ruthless Hela.
Cast:
Chris Hemsworth (Thor Odinson)
Tom Hiddleston (Loki)
Cate Blanchett (Hela / Halja)
Idris Elba (Heimdall)
Director: Taika Waititi
Writer: Stephany Folsom, Eric Pearson
Runtime: 130 min
Genre: Action, Adventure, Fantasy, Science Fiction
Rating: ΝΑ
Language: English
Production Year: 2017
Success Story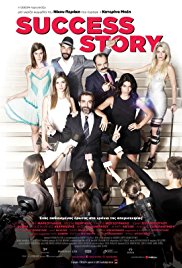 In a country in deep crisis, two worlds collide: the bourgeois milieu of an intellectual psychiatrist, and the humbler, but no less ambitious world of a beautiful working class actress. They fall in love, but they will soon have to face reality.
Cast:
Constantine Markoulakis
Fiona Georgiadi
Panos Mouzourakis
Director: Nicos Perakis
Genre: Comedy, Crime, Drama
Rating: ΝΑ
Language: Greek
Production Year: 2017
Gnome Alone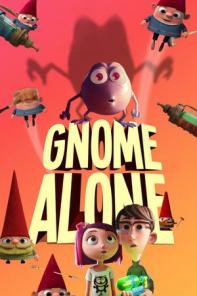 When Chloe discovers that her new home's garden gnomes are not what they seem, she must decide between the pursuit of a desired high school life and taking up the fight against the Troggs.
Cast:
Becky G (Chloë (voice))
Nash Grier (Trey (voice))
Tara Strong (Catherine (voice))
Josh Peck (Liam (voice))
Director: Peter Lepeniotis
Writer: Jared Micah Herman, Kyle Newman
Runtime: 89 min
Genre: Adventure, Family, Animation
Rating: K
Language: Greek
Production Year: 2017