Tomorrowland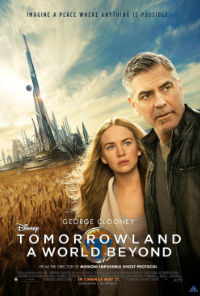 Bound by a shared destiny, former boy-genius Frank, jaded by disillusionment, and Casey, a bright, optimistic teen bursting with scientific curiosity, embark on a danger-filled mission to unearth the secrets of an enigmatic place somewhere in time and space known only as "Tomorrowland". What they must do there changes the world – and them – forever.
Cast:
George Clooney
Hugh Laurie
Britt Robertson
Raffey Cassidy
Director: Brad Bird
Writer: Damon Lindelof, Brad Bird
Runtime: 130 min
Genre: Action, Adventure, Mystery
Rating: K
Language: English
Production Year: 2015
San Andreas 3D/2D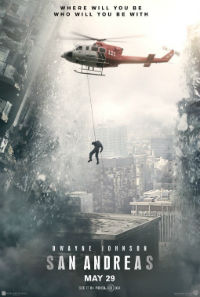 In the aftermath of a massive earthquake in California, a rescue-chopper pilot makes a dangerous journey across the state in order to rescue his daughter.
Cast:
Dwayne Johnson
Carla Gugino
Alexandra Daddario
Ioan Gruffudd
Director: Brad Peyton
Writer: Carlton Cuse, Andre Fabrizio
Runtime: 114 min
Genre: Action, Drama, Thriller
Rating: 12
Language: English
Production Year: 2015
Poltergeist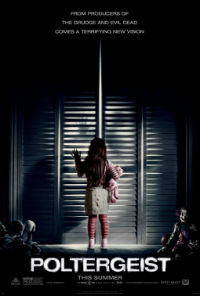 Legendary filmmaker Sam Raimi and director Gil Kenan reimagine and contemporize the classic tale about a family whose suburban home is invaded by angry spirits. When the terrifying apparitions escalate their attacks and take the youngest daughter, the family must come together to rescue her.
Cast:
Sam Rockwell
Rosemarie DeWitt
Saxon Sharbino
Kyle Catlett
Director: Gil Kenan
Writer: David Lindsay-Abaire, Steven Spielberg
Runtime: 93 min
Genre: Horror, Thriller
Rating: 18
Language: English
Production Year: 2015