Peter Rabbit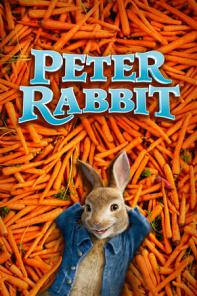 Feature adaptation of Beatrix Potter's classic tale of a rebellious rabbit trying to sneak into a farmer's vegetable garden.
Cast:
Rose Byrne (Beatrix 'Bea' Potter / Jemima Puddle-Duck (voice))
Domhnall Gleeson (Thomas McGregor / Mr. Jeremy Fisher (voice))
Sam Neill (Mr. McGregor / Tommy Brock (voice))
James Corden (Peter Rabbit (voice))
Director: Will Gluck
Runtime: 93 min
Genre: Animation, Adventure, Family
Rating: K
Language: English / Greek
Production Year: 2018
Ready Player One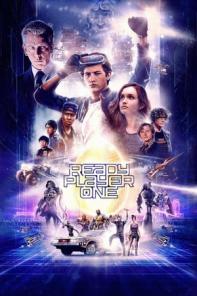 When the creator of a popular video game system dies, a virtual contest is created to compete for his fortune.
Cast:
Tye Sheridan (Wade Watts / Parzival)
Olivia Cooke (Samantha Cook / Art3mis)
Ben Mendelsohn (Nolan Sorrento)
Lena Waithe (Helen / Aech)
Director: Steven Spielberg
Writer: Ernest Cline, Zak Penn, Eric Eason
Runtime: 140 min
Genre: Adventure, Science Fiction, Action
Rating: ΝΑ
Language: English
Production Year: 2018
Mary Magdalene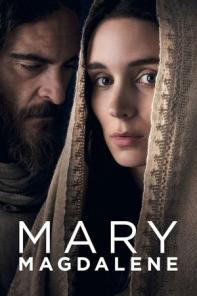 Set in the Holy Land in the first century C.E., a young woman leaves her small fishing village and traditional family behind to join a radical new social movement. At its head is a charismatic leader, Jesus of Nazareth, who promises that the world is changing. Mary is searching for a new way of living, and an authenticity that is denied her by the rigid hierarchies of the day. As the notoriety of the group spread and more are drawn to follow Jesus' inspirational message, Mary's spiritual journey places her at the heart of a story that will lead to the capital city of Jerusalem, where she must confront the reality of Jesus' destiny and her own place within it.
Cast:
Rooney Mara (Mary Magdalene)
Joaquin Phoenix (Jesus)
Chiwetel Ejiofor (Peter)
Ariane Labed (Rachel)
Director: Garth Davis
Runtime: 120 min
Genre: Drama
Rating: ΝΑ
Language: English
Production Year: 2018
The Strangers: Prey at Night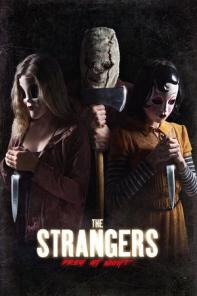 A family's road trip takes a dangerous turn when they arrive at a secluded mobile home park to stay with some relatives and find it mysteriously deserted. Under the cover of darkness, three masked psychopaths pay them a visit to test the family's every limit as they struggle to survive.
Cast:
Christina Hendricks (Cindy)
Bailee Madison (Kinsey)
Martin Henderson (Mike)
Lewis Pullman (Luke)
Director: Johannes Roberts
Writer: Bryan Bertino, Ben Ketai
Runtime: 85 min
Genre: Horror, Thriller
Rating: ΝΑ
Language: English
Production Year: 2018
The Strangers: Prey at Night Trailer