Why Him?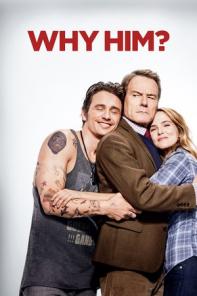 A dad forms a bitter rivalry with his daughter's young rich boyfriend.
Cast:
James Franco (Laird Mayhew)
Bryan Cranston (Ned Fleming)
Zoey Deutch (Stephanie Fleming)
Megan Mullally (Barb Fleming)
Director: John Hamburg
Writer: Jonah Hill
Runtime: 111 min
Genre: Comedy
Rating: 15
Language: English
Production Year: 2016
Passengers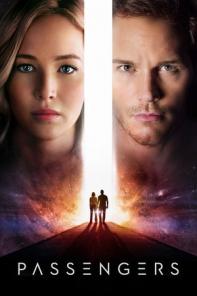 A spacecraft traveling to a distant colony planet and transporting thousands of people has a malfunction in its sleep chambers. As a result, two passengers are awakened 90 years early.
Cast:
Chris Pratt (Jim Preston)
Jennifer Lawrence (Aurora Lane)
Michael Sheen (Arthur)
Laurence Fishburne (Gus Mancuso)
Director: Morten Tyldum
Runtime: 116 min
Genre: Adventure, Drama, Romance, Science Fiction
Rating: 12
Language: English
Production Year: 2016