Sicario: Day of the Soldado
FBI agent Matt Graver teams up with operative Alejandro Gillick to prevent Mexican drug cartels from smuggling terrorists across the U.S. border.
Cast:
Benicio del Toro (Alejandro Gillick)
Josh Brolin (Matt Graver)
Isabela Moner (Isabela Reyes)
Catherine Keener (Cynthia Foards)
Director: Stefano Sollima
Runtime: 122 min
Genre: Action, Crime, Drama, Thriller
Language: English
Production Year: 2018
Sicario: Day of the Soldado Trailer
Tag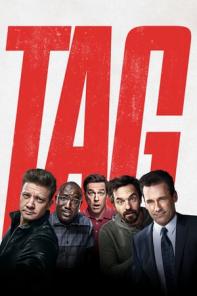 For one month every year, five highly competitive friends hit the ground running in a no-holds-barred game of tag they've been playing since the first grade. This year, the game coincides with the wedding of their only undefeated player, which should finally make him an easy target. But he knows they're coming…and he's ready.
Cast:
Ed Helms (Hogan "Hoagie" Malloy)
Jake Johnson (Randy "Chilli" Cilliano)
Annabelle Wallis (Rebecca Crosby)
Hannibal Buress (Kevin Sable)
Director: Jeff Tomsic
Writer: Rob McKittrick, Mark Steilen
Runtime: 100 min
Genre: Comedy
Language: English
Production Year: 2018
Hotel Artemis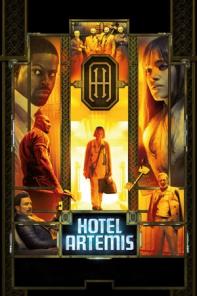 A near-future thriller, set in its own distinctive crime universe, "Hotel Artemis" follows a nurse who runs an underground hospital for Los Angeles' most sinister criminals, and finds that one of her patients is actually there to assassinate another.
Cast:
Jodie Foster (Jean Thomas / Nurse)
Sterling K. Brown (Waikiki)
Sofia Boutella (Nice)
Jeff Goldblum (Niagara / Wolf King)
Director: Drew Pearce
Writer: Drew Pearce
Runtime: 97 min
Genre: Thriller, Science Fiction, Action
Language: English
Production Year: 2018