Focus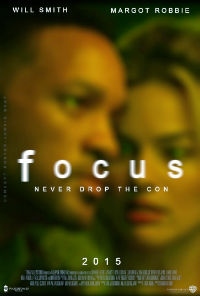 Nicky Spurgeon is an extremely accomplished con man who takes an amateur con artist, Jess, under his wing. Nicky and Jess become romantically involved, and with Nicky's profession of being a liar and a cheater for a living, he realizes that deception and love are things that don't go together. They split, only to see each other three years later… And things get messy.
Cast:
Will Smith
Margot Robbie
Rodrigo Santoro
Gerald McRaney
Director: Glenn Ficarra, John Requa
Writer: Glenn Ficarra, John Requa
Runtime: 104 min
Genre: Comedy, Crime, Drama
Rating: 15
Language: English
Production Year: 2015
Black Sea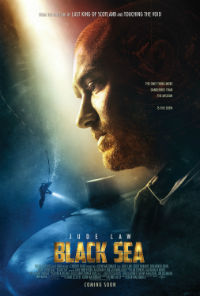 A suspenseful adventure thriller directed by Academy Award winner Kevin Macdonald, centering on a rogue submarine captain who pulls together a misfit crew to go after a sunken treasure rumored to be lost in the depths of the Black Sea. As greed and desperation take control onboard their claustrophobic vessel, the increasing uncertainty of the mission causes the men to turn on each other to fight for their own survival.
Cast:
Jude Law
Scoot McNairy
Ben Mendelsohn
David Threlfall
Director: Kevin Macdonald
Writer: Dennis Kelly
Runtime: 114 min
Genre: Adventure, Thriller
Rating: 15
Language: English
Production Year: 2014