Gaston Lagaffe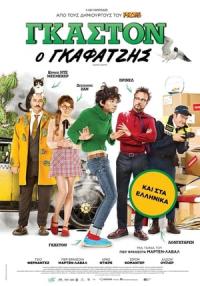 Guust make a traineeship in aupeticoin. With its wacky inventions he puts the daily life of his colleague's on stilts. Our brilliant hobbyist experience crazy adventures with a cat, a gull, a cow and the Flat Vid Phone.
Cast:
Théo Fernandez (Gaston Lagaffe)
Pierre-François Martin-Laval (Prunelle)
Arnaud Ducret (Longtarin)
Jérôme Commandeur (M. de Mesmaeker)
Director: Pierre-François Martin-Laval
Runtime: 85 min
Genre: Comedy
Rating: K
Language: Greek
Production Year: 2018
The Jungle Bunch (Les As de la Jungle)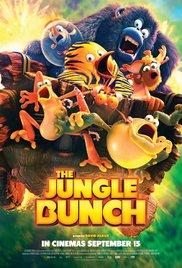 Maurice may look like a penguin – but he's a real tiger inside! Raised by a tigress, he's the clumsiest kung-fu master ever. Along with his friends, The Jungle Bunch, he intends to maintain order and justice in the jungle, as his mother did before he. But Igor, an evil koala, wants to destroy the jungle once and for all—helped by his army of silly baboons.
Cast:
Laurent Morteau
Pascal Casanova
Philippe Bozo
Director: David Alaux
Runtime: 98 min
Genre: Animation, Comedy, Adventure
Rating: K
Language: Greek
Production Year: 2017