Slow West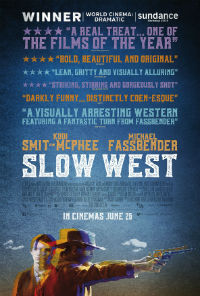 At the end of the nineteenth century, 16-year-old Jay Cavendish journeys across the American frontier in search of the woman he loves. He is joined by Silas, a mysterious traveler, and hotly pursued by an outlaw along the way.
Cast:
Kodi Smit-McPhee
Michael Fassbender
Ben Mendelsohn
Caren Pistorius
Director: John Maclean
Writer: John Maclean
Runtime: 84 min
Genre: Action, Thriller, Western
Rating: 15
Language: English
Production Year: 2015
Insidious: Chapter 3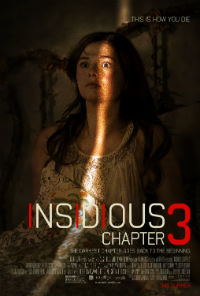 A prequel set before the haunting of the Lambert family that reveals how gifted psychic Elise Rainier reluctantly agrees to use her ability to contact the dead in order to help a teenage girl who has been targeted by a dangerous supernatural entity.
Cast:
Dermot Mulroney
Stefanie Scott
Angus Sampson
Leigh Whannell
Director: Leigh Whannell
Writer: Leigh Whannell
Runtime: 97 min
Genre: Drama, Horror, Thriller
Rating: 12
Language: English
Production Year: 2015
Insidious: Chapter 3 Trailer
Yellowbird (Greek)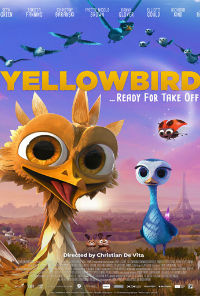 A hero's journey with a most unlikely hero. Yellowbird is a teeny tiny orphaned bird that has never left the nest, has no family, yet desperately wants one – That is, until he finds himself leading a flock on their migration to Africa. In Greek dubbed by: Fivos Rimenas, Lila Moutsopoulou, Stefania Filiadi, Andria Rapti.
Director: Christian De Vita
Writer: Antoine Barraud, Cory Edwards
Runtime: 90 min
Genre: Animation
Rating: K
Language: Greek
Production Year: 2014