Night at the Museum: Secret of the Tomb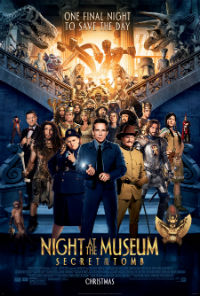 Get ready for the wildest and most adventure-filled Night At the Museum ever as Larry spans the globe, uniting favorite and new characters while embarking on an epic quest to save the magic before it is gone forever.
Cast:
Ben Stiller
Robin Williams
Owen Wilson
Dan Stevens
Director: Shawn Levy
Writer: David Guion, Michael Handelman
Runtime: 98 min
Genre: Adventure, Comedy, Family
Rating: 12
Language: English
Production Year: 2014
Night at the Museum: Secret of the Tomb Trailer
The Best of Me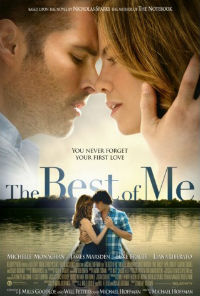 Amanda and Dawson are soul mates who met as teens and were from different backgrounds. But circumstances would force them to part ways. 20 years they are brought back together by the passing of a mutual friend. So when they go back home to fulfill his final wishes they run into each other. While Amanda is married, albeit unhappily, she still has feelings for Dawson but she can't forgive him for pushing her away.
Cast:
Michelle Monaghan
James Marsden
Luke Bracey
Liana Liberato
Director: Michael Hoffman
Writer: J. Mills Goodloe, Will Fetters
Runtime: 118 min
Genre: Drama, Romance
Rating: 12
Language: English
Production Year: 2014