Mechanic: Resurrection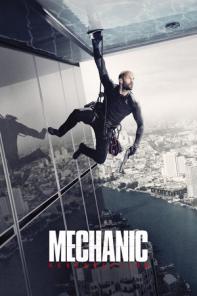 Arthur Bishop thought he had put his murderous past behind him when his most formidable foe kidnaps the love of his life. Now he is forced to travel the globe to complete three impossible assassinations, and do what he does best, make them look like accidents.
Cast:
Jason Statham (Arthur Bishop)
Jessica Alba (Gina)
Tommy Lee Jones (Max Adams)
Michelle Yeoh (Mae)
Director: Dennis Gansel
Writer: Philip Shelby, Tony Mosher
Runtime: 99 min
Genre: Crime, Action, Thriller
Rating: ΝΑ
Language: English
Production Year: 2016
Mechanic: Resurrection Trailer
Kubo and the Two Strings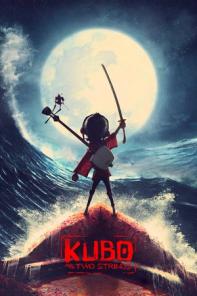 In the epic fantasy, scruffy, kindhearted Kubo ekes out a humble living while devotedly caring for his mother in their sleepy shoreside village. It is a quiet existence – until a spirit from the past catches up with him to enforce an age-old vendetta. Suddenly on the run from gods and monsters, Kubo's chance for survival rests on finding the magical suit of armor once worn by his fallen father, the greatest samurai the world has ever known. Summoning courage, Kubo embarks on a thrilling odyssey as he faces his family's history, navigates the elements, and bravely fights for the earth and the stars.
Cast:
Art Parkinson (Kubo (voice))
Charlize Theron (Monkey (voice))
Rooney Mara (Sisters (voice))
Matthew McConaughey (Beetle (voice))
Director: Travis Knight
Writer: Marc Haimes, Chris Butler
Runtime: 101 min
Genre: Adventure, Animation, Fantasy, Family
Rating: 12
Language: Greek
Production Year: 2016
Kubo and the Two Strings Trailer
Café Society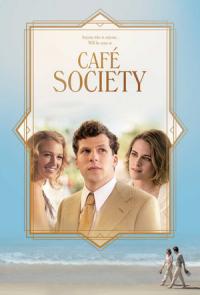 The story of a young man who arrives in Hollywood during the 1930s hoping to work in the film industry, falls in love, and finds himself swept up in the vibrant café society that defined the spirit of the age.
Cast:
Jesse Eisenberg (Bobby)
Kristen Stewart (Vonnie)
Blake Lively (Veronica)
Steve Carell (Phil)
Director: Woody Allen
Writer: Woody Allen
Runtime: 96 min
Genre: Comedy, Drama, Romance
Rating: 12
Language: English
Production Year: 2016