Solo: A Star Wars Story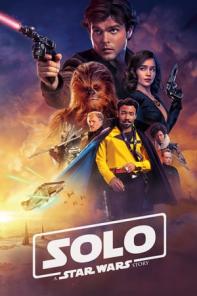 Through a series of daring escapades deep within a dark and dangerous criminal underworld, Han Solo meets his mighty future copilot Chewbacca and encounters the notorious gambler Lando Calrissian.
Cast:
Alden Ehrenreich (Han Solo)
Woody Harrelson (Tobias Beckett)
Emilia Clarke (Qi'Ra)
Donald Glover (Lando Calrissian)
Director: Ron Howard
Writer: Lawrence Kasdan, Jon Kasdan
Runtime: 135 min
Genre: Action, Adventure, Science Fiction
Rating: 12
Language: English
Production Year: 2018
Solo: A Star Wars Story Trailer
Terminal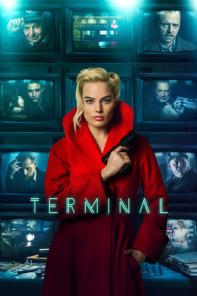 In the dark heart of a sprawling, anonymous city, two assassins carrying out a sinister mission, a teacher battles a fatal illness, and an enigmatic janitor and a curious waitress leading dangerous double lives. Murderous consequences unravel in the dead of night as their lives all intertwine at the hands of a mysterious criminal mastermind hell-bent on revenge.
Cast:
Margot Robbie (Annie / Bonnie)
Simon Pegg (Bill)
Dexter Fletcher (Vince)
Mike Myers (Clinton / Mr. Franklyn)
Director: Vaughn Stein
Runtime: 90 min
Genre: Thriller, Drama, Crime
Rating: 18
Language: English
Production Year: 2018