Get Hard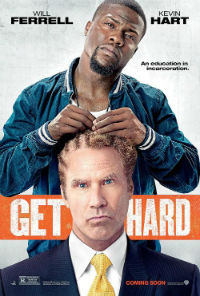 When millionaire James King is jailed for fraud and bound for San Quentin, he turns to Darnell Lewis to prep him to go behind bars.
Cast:
Will Ferrell
Kevin Hart
Alison Brie
Craig T. Nelson
Director: Etan Cohen
Writer: Jay Martel, Ian Roberts
Runtime: 100 min
Genre: Comedy
Rating: 15
Language: English
Production Year: 2015
The Age of Adaline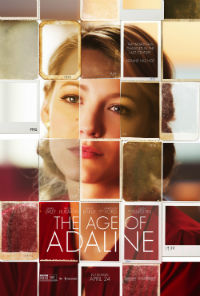 After miraculously remaining 29 years old for almost eight decades, Adaline Bowman has lived a solitary existence, never allowing herself to get close to anyone who might reveal her secret. But a chance encounter with charismatic philanthropist Ellis Jones and a weekend with his parents, may stir Adaline to making a decision that will change her life forever.
Cast:
Blake Lively
Michiel Huisman
Kathy Baker
Harrison Ford
Director: Lee Toland Krieger
Writer: J. Mills Goodloe, Salvador Paskowitz
Runtime: 110 min
Genre: Drama, Romance
Rating: 12
Language: English
Production Year: 2015
The Age of Adaline Trailer