Pan 3D/2D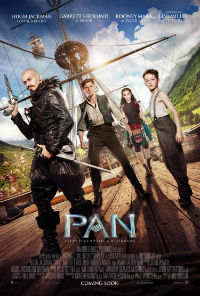 12-year-old orphan Peter is spirited away to the magical world of Neverland, where he finds both fun and danger, and ultimately discovers his destiny – to become the hero who will be forever known as Peter Pan.
Cast:
Hugh Jackman
Levi Miller
Garrett Hedlund
Rooney Mara
Director: Joe Wright
Writer: Jason Fuchs, J.M. Barrie
Runtime: 111 min
Genre: Adventure, Family, Fantasy
Rating: 12
Language: English
Production Year: 2015
Burnt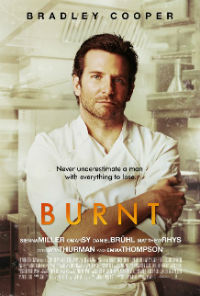 Chef Adam Jones had it all – and lost it. A two-star Michelin rockstar with the bad habits to match, the former enfant terrible of the Paris restaurant scene did everything different every time out, and only ever cared about the thrill of creating explosions of taste. To land his own kitchen and that third elusive Michelin star though, he'll need the best of the best on his side, including the beautiful Helene.
Cast:
Bradley Cooper
Sienna Miller
Daniel Brühl
Riccardo Scamarcio
Director: John Wells
Writer: Steven Knight, Michael Kalesniko
Runtime: 100 min
Genre: Comedy, Drama
Rating: 12
Language: English
Production Year: 2015
Hotel Transylvania 2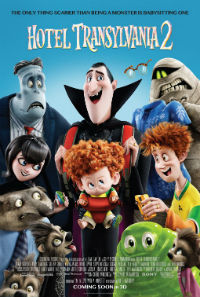 Everything seems to be changing for the better at Hotel Transylvania… Dracula's rigid monster-only hotel policy has finally relaxed, opening up its doors to human guests. But behind closed coffins, Drac is worried that his adorable half-human, half-vampire grandson, Dennis, isn't showing signs of being a vampire. So while Mavis is busy visiting her human in-laws with Johnny – and in for a major cultural shock of her own – "Vampa" Drac enlists his friends Frank, Murray, Wayne and Griffin to put Dennis through a "monster-in-training" boot camp. But little do they know that Drac's grumpy and very old, old, old school dad Vlad is about to pay a family visit to the hotel. And when Vlad finds out that his great-grandson is not a pure blood – and humans are now welcome at Hotel Transylvania – things are going to get batty!
Voices:
Adam Sandler
Andy Samberg
Selena Gomez
Kevin James
Director: Genndy Tartakovsky
Writer: Robert Smigel, Adam Sandler
Runtime: 89 min
Genre: Animation, Comedy, Family
Rating: K
Language: English/Greek
Production Year: 2015
Hotel Transylvania 2 Trailer