John Wick: Chapter 2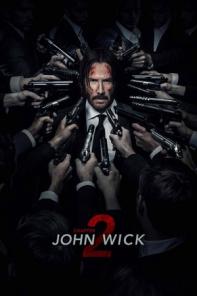 John Wick is forced out of retirement by a former associate looking to seize control of a shadowy international assassins' guild. Bound by a blood oath to aid him, Wick travels to Rome and does battle against some of the world's most dangerous killers.
Cast:
Keanu Reeves (John Wick)
Common (Cassian)
Laurence Fishburne (The Bowler King)
Riccardo Scamarcio (Santino D'Antonio)
Director: Chad Stahelski
Writer: Derek Kolstad
Runtime: 122 min
Genre: Thriller, Action, Crime
Rating: 18
Language: English
Production Year: 2017
John Wick: Chapter 2 Trailer
Hell or High Water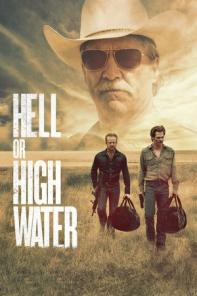 A divorced dad and his ex-con brother resort to a desperate scheme in order to save their family's farm in West Texas.
Cast:
Jeff Bridges (Marcus Hamilton)
Chris Pine (Toby Howard)
Ben Foster (Tanner Howard)
Gil Birmingham (Alberto Parker)
Director: David Mackenzie
Writer: Taylor Sheridan
Runtime: 102 min
Genre: Western, Crime, Drama
Rating: 15
Language: English
Production Year: 2016
Hell or High Water Trailer
Roza of Smyrna
The enigmatic old woman Rosa from Izmir and the powerful Ismael live for decades with the weight of a well-kept secret. An avid collector of Greek objects in Asia Minor, Dimitris, prepares an exhibition in a renowned museum in Athens on Culture of Nationalities who cohabited in Izmir before the genocide. In a trip to Izmir with the curator of the museum and his girlfriend Rita, he accidentally finds in a small antique shop a Greek wedding dress that is stained with blood. An old photograph, a wedding dress soiled with blood and a letter, become the reason to retract their story from the past.
Cast:
Lida Protopsalti (Roza)
Evgenia Dimitropoulou (Marianna)
Tasos Nousias (Dimitris)
Youlika Skafida (Rita)
Director: Giorgos Kordelas
Runtime: 97 min
Genre: Drama
Rating: 12
Language: Greek
Production Year: 2016