Pacific Rim: Uprising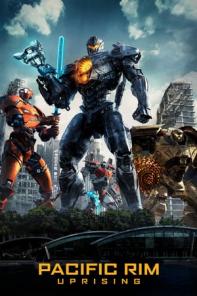 It has been ten years since The Battle of the Breach and the oceans are still, but restless. Vindicated by the victory at the Breach, the Jaeger program has evolved into the most powerful global defense force in human history. The PPDC now calls upon the best and brightest to rise up and become the next generation of heroes when the Kaiju threat returns.
Cast:
John Boyega (Jake Pentecost)
Scott Eastwood (Nate Lambert)
Rinko Kikuchi (Mako Mori)
Charlie Day (Dr. Newton Geiszler)
Director: Steven S. DeKnight
Writer: Emily Carmichael, Kira Snyder
Runtime: 120 min
Genre: Action, Fantasy, Science Fiction
Rating: 12
Language: English
Production Year: 2018
Pacific Rim: Uprising Trailer
Every Day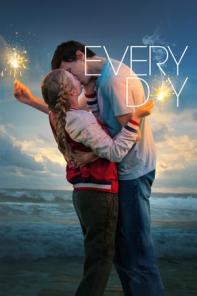 16-year old Rhiannon falls in love with a mysterious spirit named "A" that inhabits a different body every day. Feeling an unmatched connection, Rhiannon and "A" work each day to find each other, not knowing what the next day will bring.
Cast:
Angourie Rice (Rhiannon)
Justice Smith (Justin)
Debby Ryan (Jolene)
Maria Bello (Lindsey)
Director: Michael Sucsy
Writer: Jesse Andrews
Runtime: 95 min
Genre: Drama, Fantasy, Romance
Rating: 12
Language: English
Production Year: 2018
Sherlock Gnomes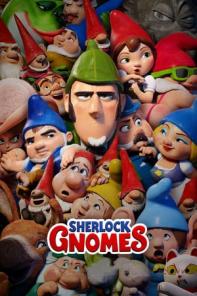 Garden gnomes, Gnomeo & Juliet, recruit renown detective, Sherlock Gnomes, to investigate the mysterious disappearance of other garden ornaments.
Cast:
Johnny Depp (Sherlock Gnomes (voice))
Emily Blunt (Juliet (voice))
James McAvoy (Gnomeo (voice))
Chiwetel Ejiofor (Watson (Voice))
Director: John Stevenson
Writer: Ben Zazove
Runtime: 86 min
Genre: Animation, Comedy, Family, Fantasy
Rating: K
Language: Greek
Production Year: 2018
Mazi Ta Fagame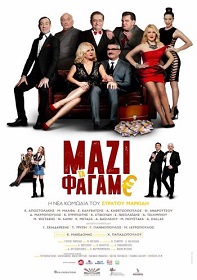 Sotiris Papakostas works as a commissioner in a well-known and large Public Organization. He is a perfectly honest and conscientious employee, consistent with all his duties. His wife Kelly has come to terms with her husband's principles, but at the same time her everyday life is difficult because her family's finances go from bad to worse…
Cast:
Antonis Kafetzopoulos
Kostas Apostolakis
Mpesi Malfa
Sotiris Kalivatsis
Director: Stratos Markides
Runtime: 90 min
Genre: Comedy
Rating: 12
Language: Greek
Production Year: 2018