All the Money in the World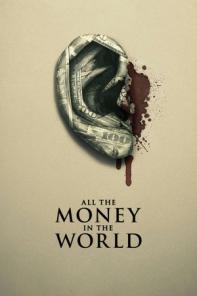 The story of the kidnapping of 16-year-old John Paul Getty III and the desperate attempt by his devoted mother to convince his billionaire grandfather Jean Paul Getty to pay the ransom.
Cast:
Michelle Williams (Gail Harris)
Christopher Plummer (Jean Paul Getty)
Mark Wahlberg (Fletcher Chase)
Romain Duris (Cinquanta)
Director: Ridley Scott
Writer: David Scarpa
Runtime: 132 min
Genre: Thriller, History, Drama, Crime, Mystery
Rating: NA
Language: English
Production Year: 2017
All the Money in the World Trailer
Ferdinand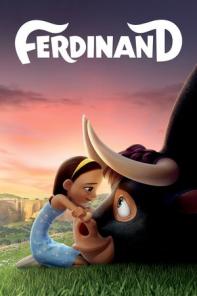 Ferdinand, a little bull, prefers sitting quietly under a cork tree just smelling the flowers versus jumping around, snorting, and butting heads with other bulls. As Ferdinand grows big and strong, his temperament remains mellow, but one day five men come to choose the "biggest, fastest, roughest bull" for the bullfights in Madrid and Ferdinand is mistakenly chosen. Based on the classic 1936 children's book by Munro Leaf.
Cast:
John Cena (Ferdinand (voice))
David Tennant (Angus (voice))
Anthony Anderson (Bones (voice))
Gabriel Iglesias (Cuatro (voice))
Director: Carlos Saldanha
Runtime: 107 min
Genre: Animation, Comedy, Family
Rating: K
Language: English / Greek
Production Year: 2017
Jamaica (Τζαμάικα)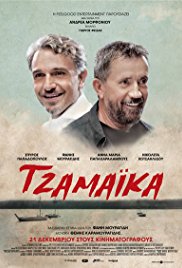 Akis drives a taxi trying to make do with his debts. Timos is a famous TV presenter who lives every day as if it was his last. Akis and Timos, very close as young brothers but alienated in their adult routines, star in a moving, tender, optimistic and highly humorous film about the sweeping power of life and the brotherly love that surpasses all the misunderstandings of the past.
Cast:
Nikoleta Kotsailidou
Fanis Mouratidis
Spiros Papadopoulos
Director: Andreas Morfonios
Writer: Yiorgos Feidas
Runtime: 98 min
Genre: Comedy
Rating: NA
Language: Greek
Production Year: 2017