The Huntsman Winter's War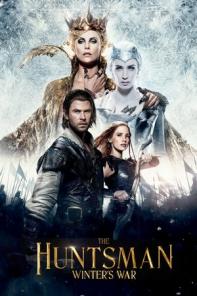 As two evil sisters prepare to conquer the land, two renegades – Eric the Huntsman – who previously aided Snow White in defeating Ravenna, and his forbidden lover, Sara, set out to stop them.
Cast:
Chris Hemsworth (The Huntsman)
Charlize Theron (Ravenna)
Emily Blunt (Freya)
Jessica Chastain (Sara)
Director: Cedric Nicolas-Troyan
Writer: Frank Darabont, Evan Spiliotopoulos
Runtime: 114 min
Genre: Action, Adventure, Drama, Fantasy
Rating: 12
Language: English
Production Year: 2016
The Huntsman Winter's War Trailer
High Strung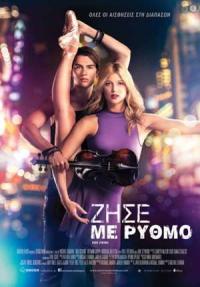 When a hip hop violinist busking in the New York subway encounters a classical dancer on scholarship at the Manhattan Conservatory of the Arts, sparks fly. With the help of a hip hop dance crew they must find a common ground while preparing for a competition that could change their lives forever.
Cast:
Keenan Kampa (Ruby)
Nicholas Galitzine (Johnnie)
Jane Seymour (Oksana)
Sonoya Mizuno (Jazzy)
Director: Michael Damian
Writer: Janeen Damian, Michael Damian
Runtime: 96 min
Genre: Drama, Music, Romance
Rating: Κ
Language: English
Production Year: 2016
The Jungle Book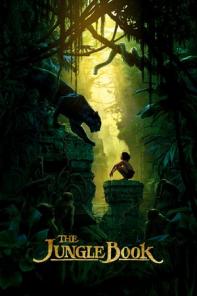 An orphan boy is raised in the Jungle with the help of a pack of wolves, a bear and a black panther.
Cast:
Neel Sethi (Mowgli (voice))
Idris Elba (Shere Khan (voice))
Ben Kingsley (Bagheera (voice))
Bill Murray (Baloo (voice))
Director: Jon Favreau
Writer: Justin Marks
Runtime: 106 min
Genre: Adventure, Drama, Fantasy
Rating: K
Language: English / Greek
Production Year: 2016
Robinson Crusoe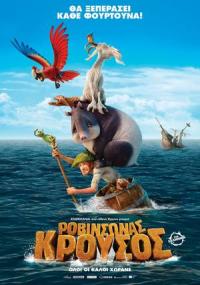 On a tiny exotic island, Tuesday, an outgoing parrot lives with his quirky animal friends in paradise. However, Tuesday can't stop dreaming about discovering the world. After a violent storm, Tuesday and his friends wake up to find a strange creature on the beach: Robinson Crusoe. Tuesday immediately views Crusoe as his ticket off the island to explore new lands. Likewise, Crusoe soon realizes that the key to surviving on the island is through the help of Tuesday and the other animals. It isn't always easy at first, as the animals don't speak "human." Slowly but surely, they all start living together in harmony, until one day, when their comfortable life is overturned by two savage cats, who wish to take control of the island. A battle ensues between the cats and the group of friends but Crusoe and the animals soon discover the true power of friendship up against all odds (even savage cats).
Cast:
Ilka Bessin
Dieter Hallervorden
Matthias Schweighöfer
Aylin Tezel
Director: Vincent Kesteloot, Ben Stassen
Runtime: 90 min
Genre: Animation
Rating: K
Language: Greek
Production Year: 2016