Jack Reacher: Never Go Back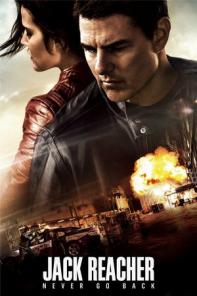 Jack Reacher returns to the headquarters of his old unit, only to find out he's now accused of a 16-year-old homicide.
Cast:
Tom Cruise (Jack Reacher)
Cobie Smulders (Susan Turner)
Aldis Hodge
Danika Yarosh
Director: Edward Zwick
Writer: Richard Wenk, Marshall Herskovitz
Runtime: 118 min
Genre: Thriller, Action, Crime, Drama
Rating: 15
Language: English
Production Year: 2016
Jack Reacher: Never Go Back Trailer
Pete's Dragon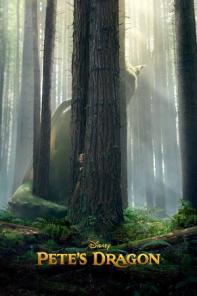 Pete is a mysterious 10-year-old with no family and no home who claims to live in the woods with a giant, green dragon named Elliott. With the help of Natalie, an 11-year-old girl whose father Jack owns the local lumber mill, forest ranger Grace sets out to determine where Pete came from, where he belongs, and the truth about this dragon.
Cast:
Bryce Dallas Howard (Grace Meacham)
Oakes Fegley (Pete)
Wes Bentley (Jack)
Karl Urban (Gavin)
Director: David Lowery
Writer: S.S. Field, Toby Halbrooks
Runtime: 102 min
Genre: Adventure, Family, Fantasy
Rating: K
Language: Greek
Production Year: 2016
Middle School: The Worst Years of My Life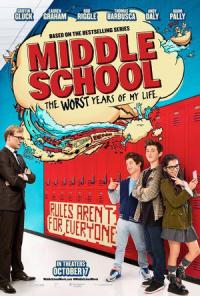 A quiet teenage artist Rafe Katchadorian has a wild imagination and is sick of middle school and the rules that have been put before him. Rafe and his best friend Leo have come up with a plan: break every rule in the school hand book and as you expect trouble follows.
Cast:
Griffin Gluck (Rafe Khatchadorian)
Lauren Graham (Jules)
Rob Riggle (Carl aka the Bear)
Thomas Barbusca (Leo)
Director: Steve Carr
Writer: Chris Bowman, Hubbel Palmer
Runtime: 92 min
Genre: Comedy
Rating: K
Language: English
Production Year: 2016
Middle School: The Worst Years of My Life Trailer