American Sniper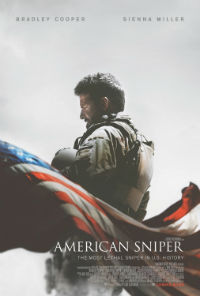 Chris Kyle was nothing more than a Texan man who wanted to become a cowboy, but in his thirties he found out that maybe his life needed something different, something where he could express his real talent, something that could help America in its fight against terrorism. So he joined the SEALs in order to become a sniper. After marrying, Kyle and the other members of the team are called for their first tour of Iraq. Kyle's struggle isn't with his missions, but about his relationship with the reality of the war and, once returned at home, how he manages to handle it with his urban life, his wife and kids.
Cast:
Bradley Cooper
Sienna Miller
Kyle Gallner
Luke Grimes
Director: Clint Eastwood
Writer: Jason Hall, Chris Kyle
Runtime: 132 min
Genre: Action, Biography, Drama
Rating: 18
Language: English
Production Year: 2014
Love, Rosie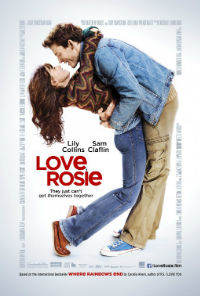 Rosie and Alex have been best friends since they were 5, so they couldn't possibly be right for one another… or could they? When it comes to love, life and making the right choices, these two are their own worst enemies. One awkward turn at 18, one missed opportunity… and life sends them hurling in different directions. But somehow, across time, space and different continents, the tie that binds them cannot be undone. Will they find their way back to one another, or will it be too late?
Cast:
Lily Collins
Sam Claflin
Christian Cooke
Jaime Winstone
Director: Christian Ditter
Writer: Juliette Towhidi, Cecelia Ahern
Runtime: 102 min
Genre: Comedy, Romance
Rating: 12
Language: English
Production Year: 2014
The SpongeBob Movie: Sponge Out of Water 3D/2D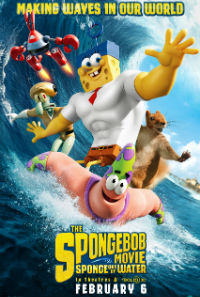 During a fight between the Krusty Krab and Plankton, the secret formula disappears and all of Bikini Bottom goes into a terrible apocalypse. The Bikini Bottomites go crazy and they all believe that Spongebob and Plankton stole the secret formula. The two new teammates create a time machine to get the secret formula before it disappears and also go to some weird places along the way including a time paralex. In Greek dubbed by: Dinos Soutis, Maria Zervou, Christos Thanos, Vasilis Milios.
Voices:
Tom Kenny
Bill Fagerbakke
Rodger Bumpass
Antonio Banderas
Director: Paul Tibbitt
Writer: Glenn Berger, Jonathan Aibel
Runtime: 93 min
Genre: Animation, Adventure, Comedy
Rating: K
Language: English/Greek
Production Year: 2015
The SpongeBob Movie: Sponge Out of Water Trailer