Ben-Hur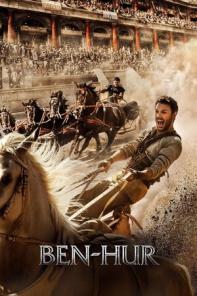 A falsely accused nobleman survives years of slavery to take vengeance on his best friend who betrayed him.
Cast:
Jack Huston (Judah Ben-Hur)
Nazanin Boniadi (Esther)
Morgan Freeman (Ilderim)
Toby Kebbell (Messala)
Director: Timur Bekmambetov
Writer: Keith R. Clarke, John Ridley
Runtime: 141 min
Genre: Adventure, History, Drama
Rating: 15
Language: English
Production Year: 2016
Finding Dory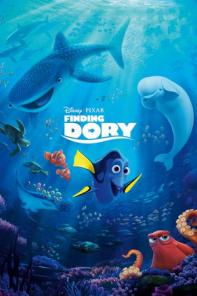 "Finding Dory" reunites Dory with friends Nemo and Marlin on a search for answers about her past. What can she remember? Who are her parents? And where did she learn to speak Whale?
Cast:
Ellen DeGeneres (Dory (voice))
Albert Brooks (Marlin (voice))
Diane Keaton (Jenny (voice))
Eugene Levy (Charlie (voice))
Director: Andrew Stanton, Angus MacLane
Writer: Victoria Strouse, Andrew Stanton, Bob Peterson
Runtime: 103 min
Genre: Adventure, Animation, Comedy
Rating: Κ
Language: English / Greek
Production Year: 2016