Early Man
Set at the dawn of time, when dinosaurs and woolly mammoths roamed the earth, Early Man tells the story of how one plucky caveman unites his tribe against a mighty enemy and saves the day!
Cast:
Eddie Redmayne (Dug (voice))
Tom Hiddleston (Lord Nooth (voice))
Maisie Williams (Goona (voice))
Simon Greenall (Eemak (voice))
Director: Nick Park
Runtime: 89 min
Genre: Family, Comedy, Animation
Rating: Κ
Language: English / Greek
Production Year: 2018
Phantom Thread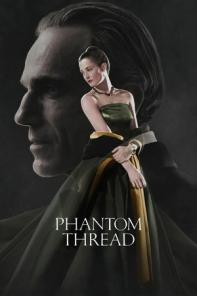 In the glamour of 1950s post-war London, renowned dressmaker Reynolds Woodcock and his sister Cyril are at the center of British fashion. Women come and go through Woodcock's life, providing the confirmed bachelor with inspiration and companionship, until he comes across a young, strong-willed woman, Alma, who soon becomes a fixture in his life as his muse and lover. Once controlled and planned, he finds his carefully tailored life disrupted by love.
Cast:
Daniel Day-Lewis (Reynolds Woodcock)
Lesley Manville (Cyril Woodcock)
Vicky Krieps (Alma)
Richard Graham (George Riley, News of the World)
Director: Paul Thomas Anderson
Runtime: 130 min
Genre: Drama, Romance
Rating: Κ
Language: English
Production Year: 2017
The Death of Stalin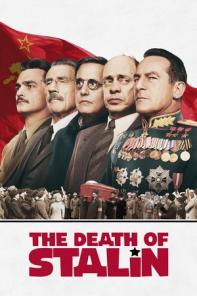 Based on the graphic novel by Fabien Nury and Thierry Robin, the drama is set in the days following the Russian leader's stroke in 1953 as his core team of ministers tussles for control.
Cast:
Steve Buscemi (Nikita Khrushchev)
Simon Russell Beale (Lavrentiy Beria)
Jeffrey Tambor (Georgy Malenkov)
Jason Isaacs (General Georgy Zhukov)
Director: Armando Iannucci
Writer: Armando Iannucci, David Schneider
Runtime: 106 min
Genre: Comedy
Rating: 15
Language: English
Production Year: 2017
The Death of Stalin Trailer
1968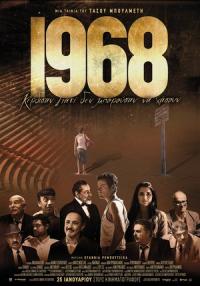 A.E.K., an underdog Greek basketball team founded in 1924 by refugees from Constantinople, after 50 years, beats Slavia of Prague and wins the European Cup.
Cast:
Antonis Kafetzopoulos
Stelios Mainas
Errikos Litsis
Themis Panou
Director: Tassos Boulmetis
Genre: Ιστορική
Rating: K
Language: Greek
Production Year: 2018